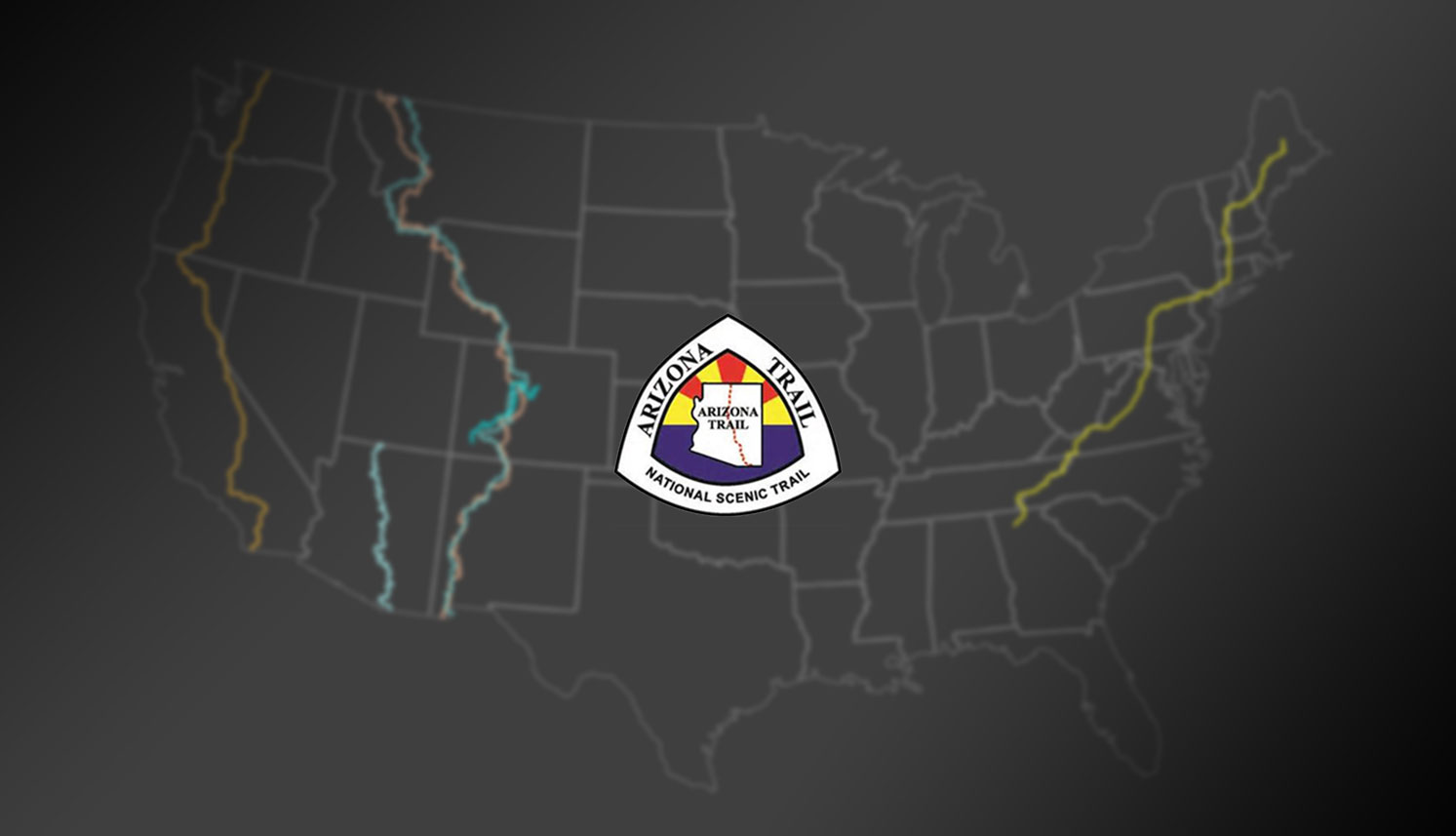 Arizona Trail Race (AZTR)
The Arizona Trail was made a National Scenic Trail in 2009 and officially completed in 2011. Stretching from the Mexico border to the southern border of Utah, it's over 750 miles long. The trail even traverses the Grand Canyon. This means I will have to take my bike apart and carry it from the South Rim to the North Rim as part of the AZTR.
The Arizona Trail was first ridden in 2000 by Andrea Lankford. The first Individual Time Trail (ITT) was in 2005 by Scott Morris completing it in just over seven days. Today there are two distances, either 300 or 750 miles.
The format for the race is strictly self-supported. No outside support is allowed, riders can only use services available to everyone. It is not a stage race – the clock runs continuously from the time a rider starts until they cross the finish.
The current men's record is 6:12:28 held by Neil Beltchenko (2016) and the women's record is 9:13:53 held by Alice Drobna (2015).
I'll be racing the Arizona Trail Race (AZTR) as an ITT in October. My direction of travel will be south to north (NOBO). I hope to complete the trail in around 8-10 days. I have a feeling the AZTR will be the toughest of the three trails. The elevation gain/loss and the harshness of the desert will make it a formidable test.
The Numbers:
800 miles
100,000′ of climbing
5-7 Rideability*
60% Single Track
*1 to 10 scale, 1 just get off and hike, 10 like ride to the corner store.
[row padding="15px 0″]
[full_col]
[/full_col]
[/row]
[row padding="15px 0″]
[full_col]
[/full_col]
[/row]
You can also read about the first leg of the project, the Tour Divide and the second leg, the Colorado Trail.
http://www.oneofsevenproject.com/wp-content/uploads/2016/12/trail-page-AZT.jpg
857
1493
Craig Fowler
http://www.oneofsevenproject.com/wp-content/uploads/2017/01/1of7-logo-lockup-grey-1132x212-300x56.png
Craig Fowler
2017-04-04 22:44:49
2018-03-05 23:57:15
Arizona Trail Race (AZTR)