Follow my adventure
I'll be documenting my adventure each step of the way before, during and after the project via this blog. Keep reading to find out more.
Blog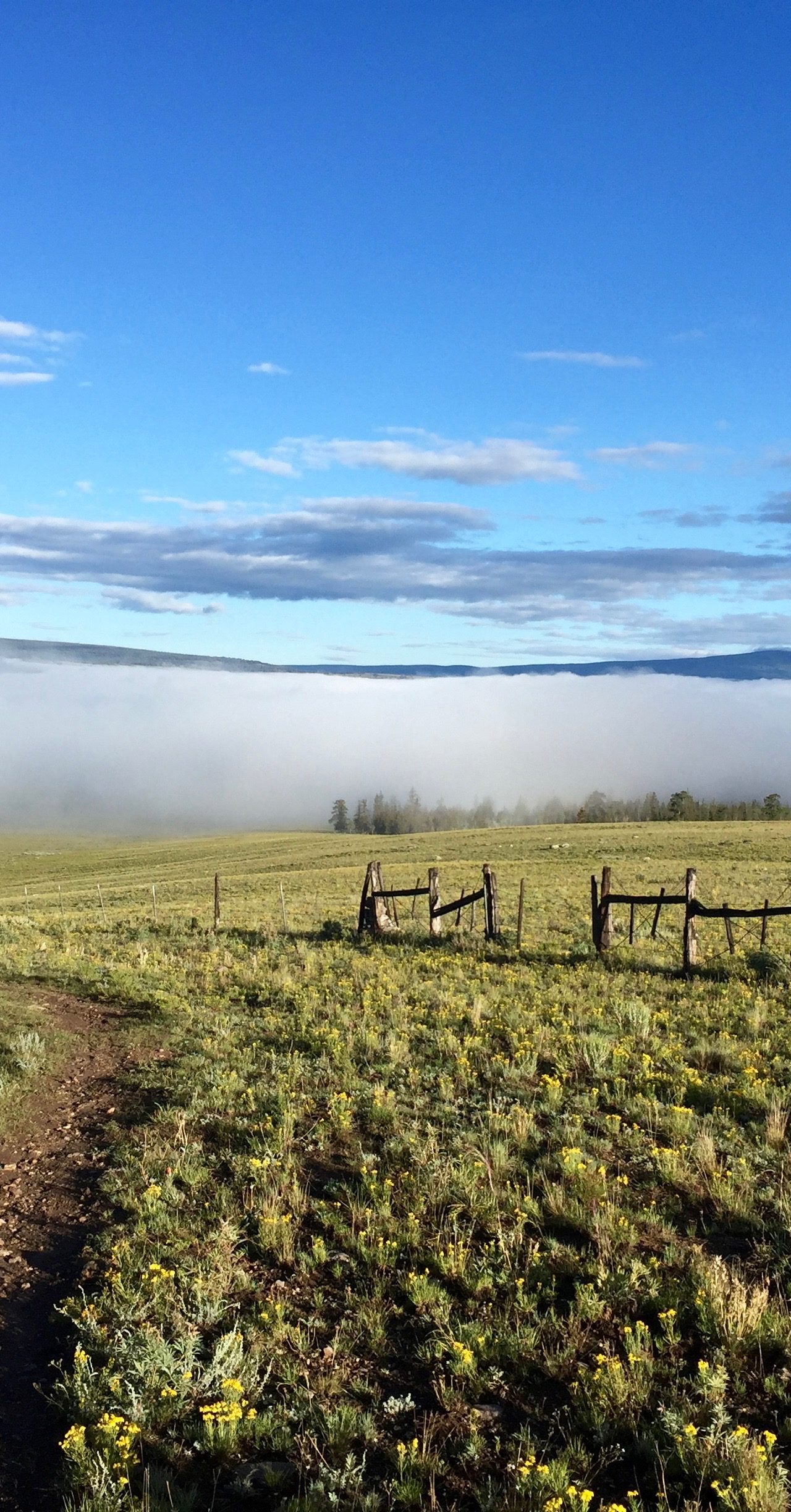 It's Wednesday, three days before the start of the
Colorado Trail Race
(CTR) and the head cold that plagued the house I'm staying in for the duration of the One of Seven Project finally caught up to me.  I don't feel too sick but it's there.  It's just enough to have me worried about starting a 540 mile mountain bike race from Durango to Denver, CO which has an average elevation over 10,000'.
Three days later I woke up at 3 am for the 4 am start.  The cold was still there, hiding in a dark corner of my head.  Most likely it was hanging out having beers with all those dark thoughts that would come out later in the race.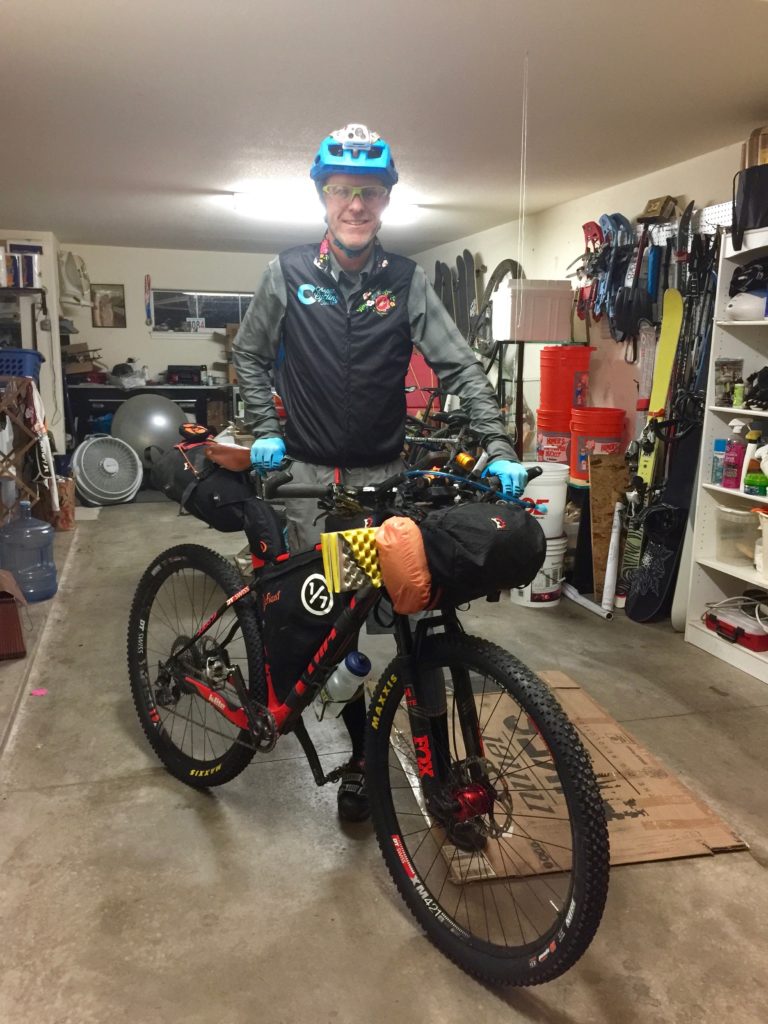 I knew the Colorado Trail Race was going to be a beast but it was much harder than I had imagined.  The weather was the big unknown factor and it didn't disappoint.  People said it was probably the worst in regards to weather in the races' history.  Once I started the race, myself and my gear would never be fully dry again.
I wouldn't say my race started as I would have liked.  Less than a quarter mile into the race I almost fell off a very short bridge.  I didn't see it had a raised center and my tires crossed up.  The fact that my race almost ended before it really started, left me unsettled.  With so much at stake with the One of Seven Project, it would have really sucked to have a stupid little mishap like this end it all.
If the bridge left me unsettled my crash just up the trail really got me.  There was a large rock blocking the left 2/3's of the trail.  I moved to the right side to clear the rock and what I didn't know was there was another rock embedded in the side wall of the trail covered by the lush brush that was slowly trying to engulf the trail.  My front tire hit it straight on causing me to high side off the left of the bike.  Of course the left side of the trail was a drop off to a creek.  Phillip and I landed hard in a stand of alders.
Once I came to a stop, I couldn't get up.  My right foot was still clipped in and I couldn't get it out.  Thankfully the next two racers stopped and lifted Phillip off me. My phone had ejected out of my pocket but I found it quickly.  As I went to throw my leg over Phillip I noticed my left barend was missing.  This wouldn't have been an issue if it wasn't for the fact that the barend is what holds my grip on.  If I couldn't find it my race was over in the first mile!
From where I landed I figured the barend was down the hill.  After not finding it I looked on the top, then the bottom, and in between, no luck.  Finally I started a grid search and it was oddly right on the edge of the trail.  So not to take up the whole trail, I moved up the trail to where there was a bridge and more room to make repairs.  With all this turmoil behind me I got back to racing and wouldn't have another fall until a greasy wet root covered descent into Copper on Day 6.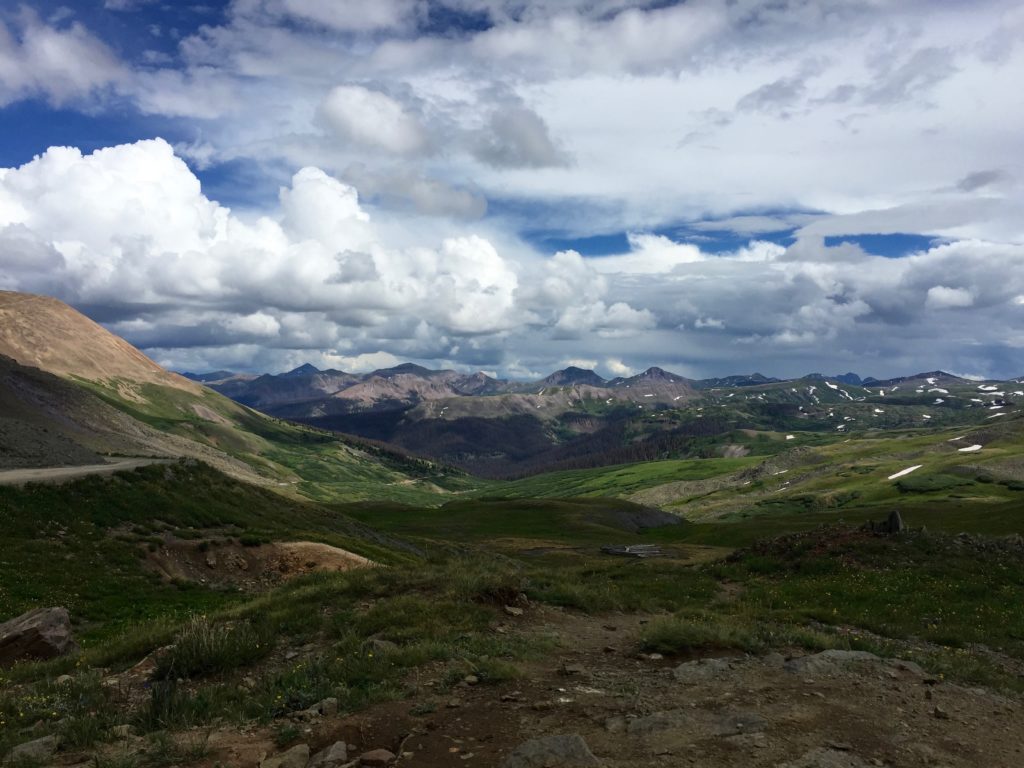 My Colorado Trail Race experience was filled with rain, hail, fog, mud, lots of hike-a-bike (HAB) 70 miles of it, amazing singletrack, highs and a few very low lows.  It was what one would expect of a race of this nature but it still surprised me.  By the end of Day 3, I was pretty crushed mentally.  It was the second night in a row that I had a rain storm descend on me just before camp.  To be dry and then have a storm dump on you so late in the day was a real kick in the balls.  Mentally I just wanted a dry flat camp spot.  Nature had other plans for Phillip and I.  To have been rained on multiple nights after already being wet multiple times that day was as the saying goes, "Adding insult to injury."
Another tough pill to swallow was the wrong turn I took after cresting Stony Pass outside of Silverton.   I went 3 miles down hill the wrong way.  On the way back to the course I got caught in a heavy hail storm followed by even heavier rain.  By the time I got back to the course I was wet and very cold.  It was only 5 pm but I quickly set up my tent and didn't move for 12 hours.  Actually I did move as there was an excessive amount of shivering, from mild hypothermia.
Days 1-4 were very tough and wet.  The wet combined with the share intensity of the riding really took it out of me.  I can say for certain I wouldn't have gone as deep as I did into those dark places one goes in events like this if the weather was better.  That's not an excuse but me admitting I know that my mood is greatly affected by weather.
It was also hard knowing a lot of the trail during those days.  Most times I knew what was coming and how hard or easy it would be.  I think I'd rather not know if I was given the choice.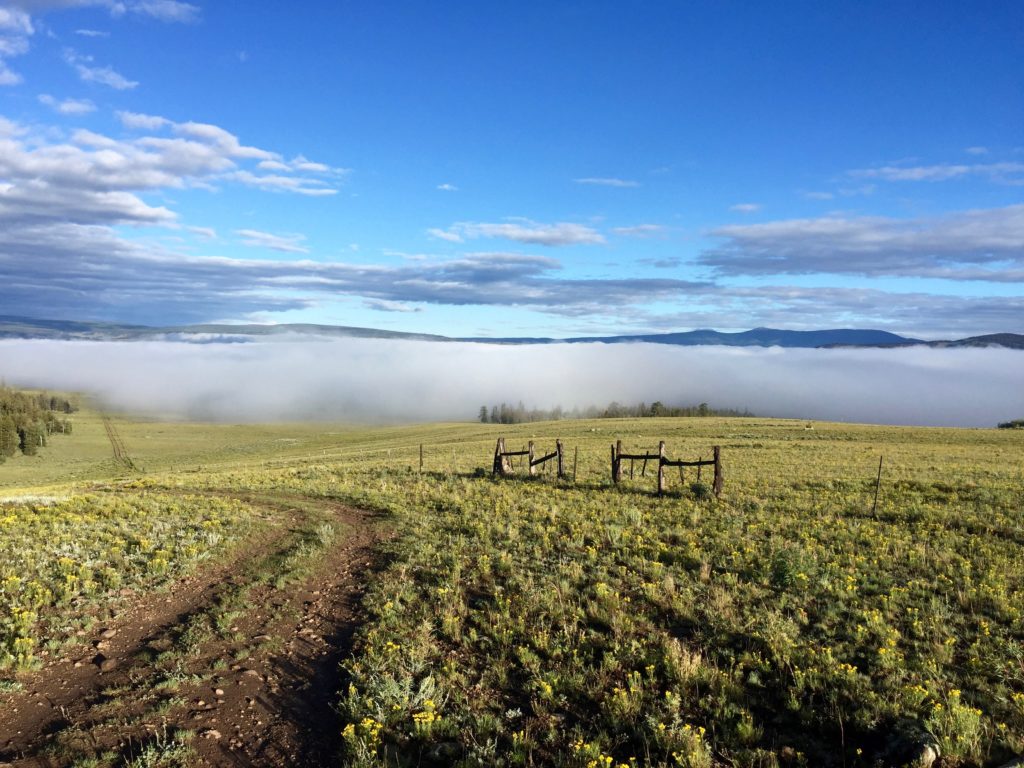 Day 5-8 were much brighter mentally.  On the morning of Day 5 I caught up to
Brett Stepanik
who I had met on the Tour Divide.  Brett is one of those people who is almost always in a good mood and lifts those around him up.  I told Brett that I had said to myself that if I caught him I wouldn't let him get away from me, I would finish the race with him no matter what.
I did just that despite Brett setting a torrid place through the end of the Lost Creek Alternate and the Buffalo Creek area (the racer behind us caught us so we were trying to drop him again).  During those days Brett and I pushed each other on many levels.  The whole experience laid the foundation of a friendship that is bound to last years to come.
As I mentioned throughout the race I was constantly getting wet and my gear was never fully dry.  As a result I just wanted to get to Waterton Canyon, the finish.  When I got there I wasn't relieved, grateful, or happy to be done.  Like most of my adventures the finish is anticlimactic.
What was emotional and brought me to tears was telling my new friend Brett what he meant to me, after we finished.  The Colorado Trail Race reminded me that there's certain people in your life that really matter and that you need to foster those relationships and work at them.  I know who these people are and I hope from my actions they know who they are too.  Brett was already one of those people.  Despite him being from Wisconsin I know we'll be friends for a long time.
One might get the idea that Colorado Trail Race was a miserable experience filled with rain, darkness, mud, physical exertion, and wet gear, but there was so much to smile at.  Like stories, adventures have two sides as well.  The singletrack I got to ride, above and below tree-line was amazing.  The wildflowers, mountain peaks, wildlife, and views were like that out of a Planet Earth episode.  My fellow racers were diverse as the terrain I rode.  They humbled me and pushed me to go further and longer.
Most of my adventures are done alone but like everyone I need others.  The older I get the more I realize how true this is.  My adventures increasingly remind me of this, and I'm grateful for that.
Colorado Trail Race by the Numbers
Position:  7th
Time:  7D 12H 56M
Distance:  538.9 miles
Route Distance Per Day: 71.2 miles
Route Average Speed:  3.0
Moving Average Speed: 5.0
Moving Time: 4:12:07
Stopped Time: 3:05:42
Day 1:  51 miles - 4 am to 8:24 pm
Day 2:  41.1 (92.1) miles - 3 am to 5:46 pm
Day 3:  76.5 (168.6) miles - 6:20 am to 9:35pm
Day 4:  59.3 (227.9) miles - 5:27 am to 8:19 pm
Day 5:  78.3 (306.2) miles - 6:17 am to 11:35 pm
Day 6:  70.7 (376.9) miles - 5:33 am to 11 pm
Day 7:  80.3 (457.2) miles - 5:30 am to 1:18 am
Day 8:  81.7 (538.9) miles - 5:36 am to 4:56 pm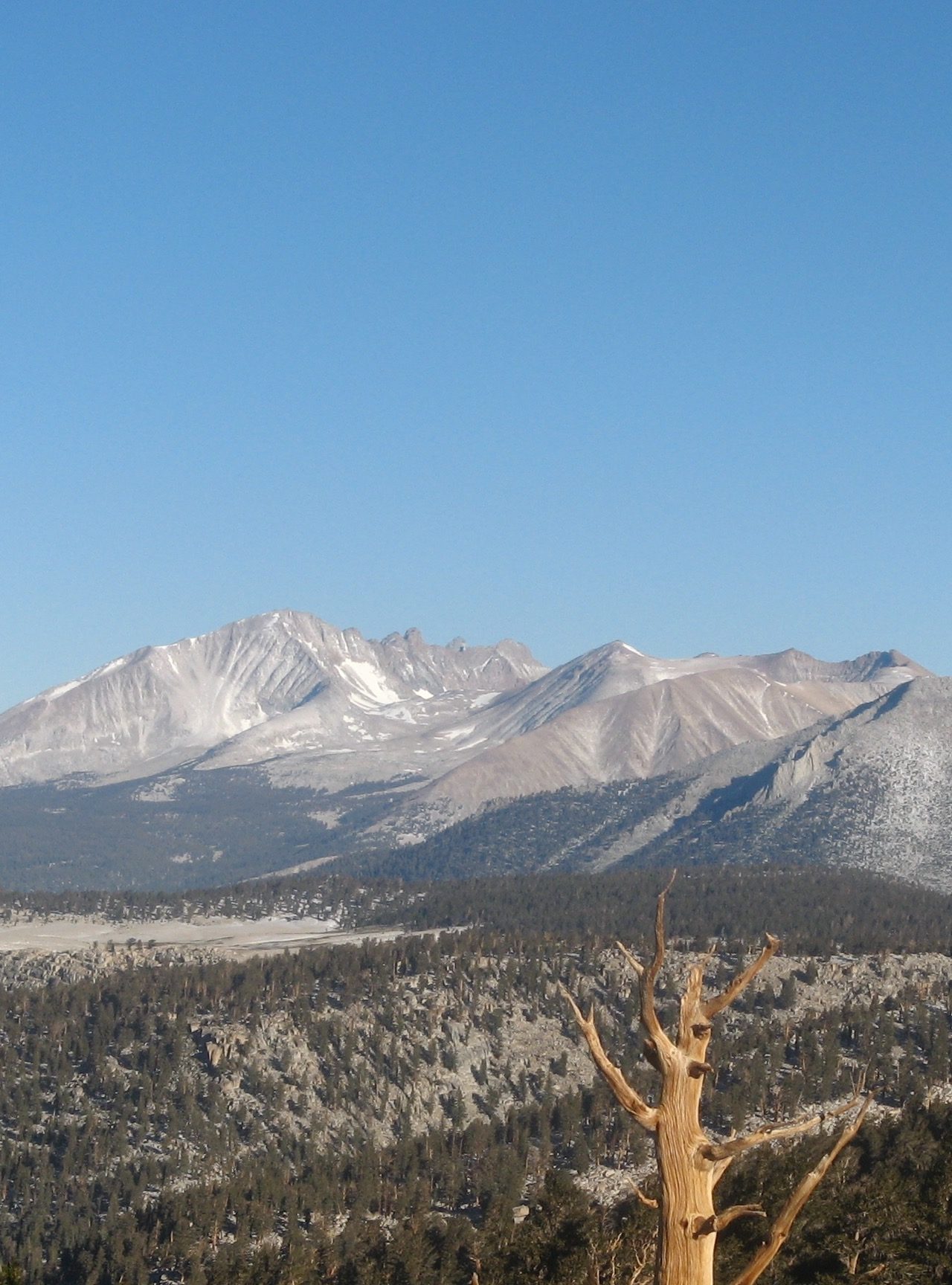 As a side project to the One of Seven Project, I'll be thru-hiking the
John Muir Trail
(JMT) on August 30, 2017.  The John Muir Trail starts at the top of Mt. Whitney and ends at the Happy Isle Trailhead in Yosemite National Park.  The trail is 210 miles long and traverses the High Sierras.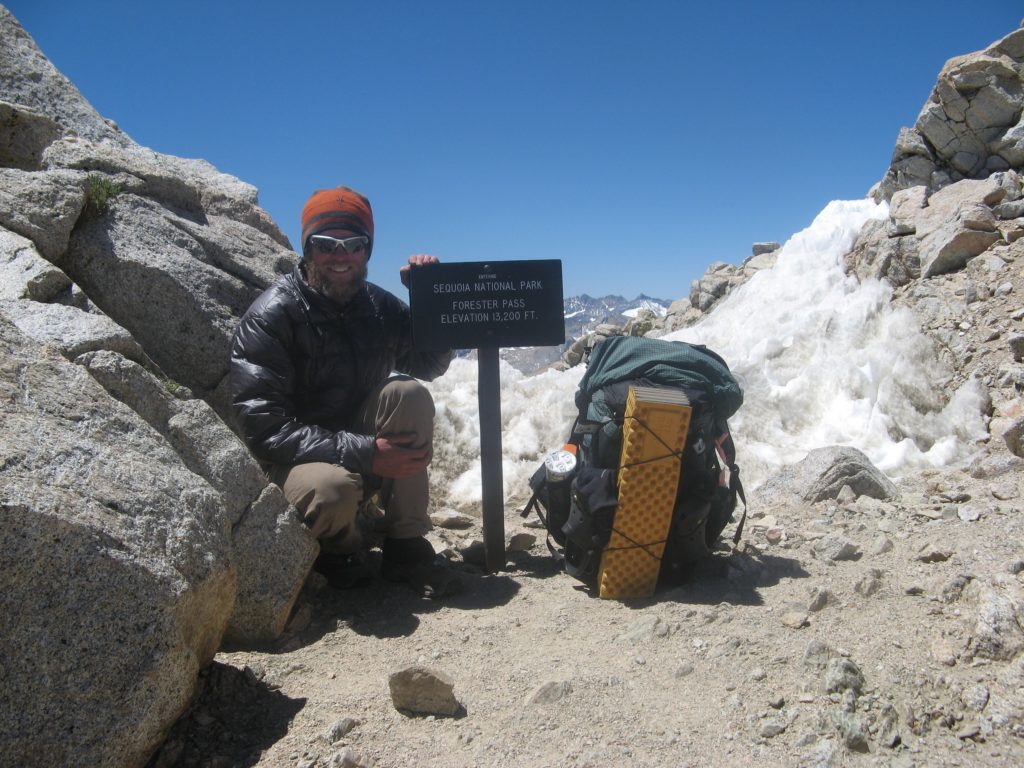 I hiked a good portion of the JMT when I thru-hiked the Pacific Crest Trail in 2007.  The two trails overlap as they wind their way through the Sierra Nevada Mountains.  The JMT is part of another Triple Crown, the Mini Triple Crown as it's called in hiking circles.  The Mini Triple Crowns consists of the Long Trail, John Muir Trail, and the Colorado Trail.  I'd be lying if I said it wasn't on my list to complete. The JMT is as I said 210 miles long, has 47,000' of elevation gain, and 7 mountain passes.  It's highest point is 14,505' (Mt. Whitney) and it's lowest point 4035' (Happy Isle TH).  Most of the trail lies above 8000' and the southern 30 miles are above 10,000'.  It traverses through three National Parks (Yosemite, Kings Canyon, and Sequoia), two Wilderness areas (John Muir and Ansel Adams), two National Forest (Inyo and Sierra), and one National Monument (Devil's Postpile).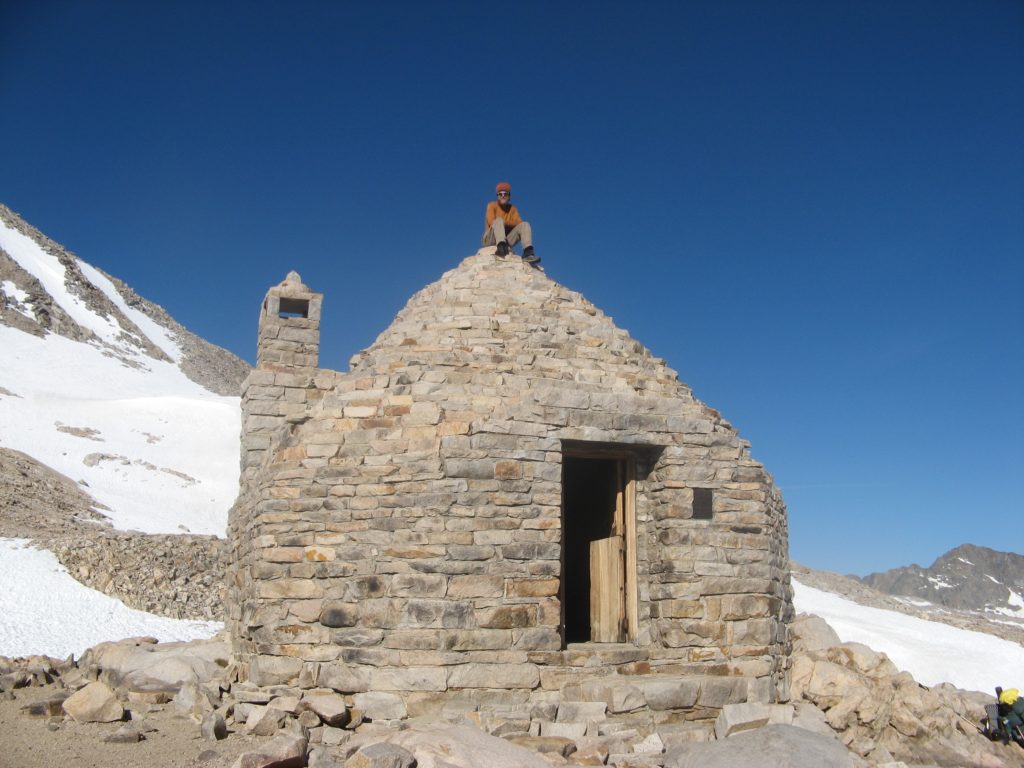 The JMT crosses over six mountain passes over 11,000'.  From north to south, Donohue Pass, Silver Pass, Selden Pass, Muir Pass, Mather Pass, Pinchot Pass, Glen Pass, and Forester Pass. 
 Forester Pass is also the highest point along the Pacific Crest Trail at 13,153'.  Completed in 1938, the JMT took 46 years to complete. I will be hiking with my long time friend Scott Richardson of
Incline Design Group
.  We're hoping to average 20-22 miles per day, completing the hike in 11-12 days.  I'm super excited for this thru-hike.  The Sierras are amazingly beautiful.  I'm also looking forward to moving at a slower pace, where I can take in what's around me.  It will be nice not to be racing the clock as I have been all year.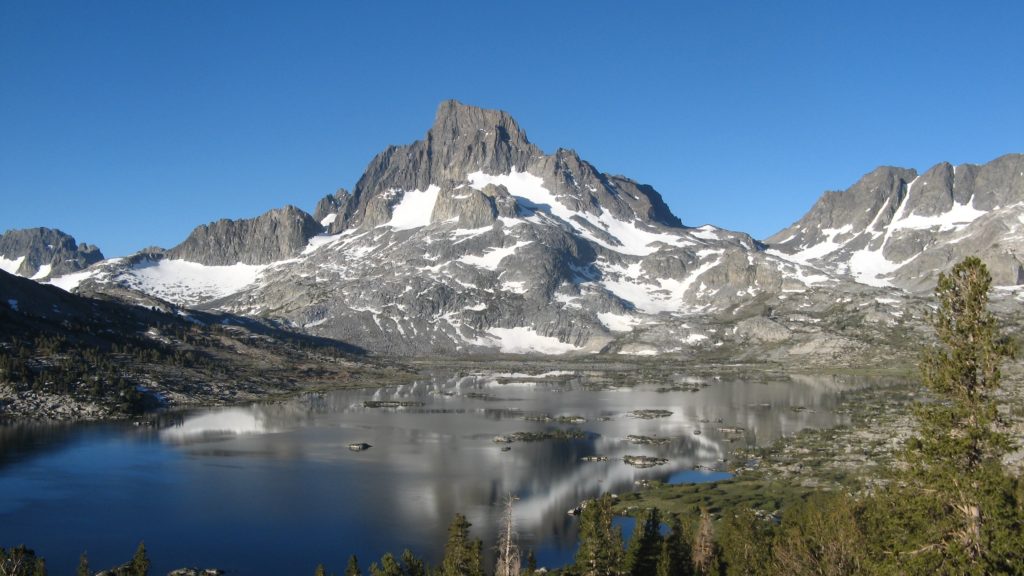 You can track my progress on my
Spot page
, as like before I'll be carrying my Spot Tracker.
John Muir Trail Resources
Johnmuirtrail.org
BearFootTheory
Trailstosummit
PCTA
Not too long after the
Tour Divide
started I learned of it's existence. I don't recall the year but like most of my adventures something about it intrigued me. It sounded just crazy enough to try. A seed was planted. Over the years that seed matured until finally I was ready to actually try it. I started my Tour Divide on June 9th, 2017 at 8 am (Grand Depart). Over the years I dreamed of what it would be like. Spending day after day on my bike. The long hours, endless views, starry nights riding by headlamp. Like most thoughts of unaccomplished dreams, they were romantic and filled me with a sense of joy.
With only 4 hours sleep I woke up on the third morning at 2:41 am, all those romantic yet ill conceived notions were gone. The rain from the night before was gone but the air was still thick with moisture. My kit was damp from the previous days effort and my stomach rumbled from a lack of calories. The reality of bikepack racing had already set in. That reality was as far from romantic as it could get. As they say, "The honeymoon was over!" Over the next 17 days I would learn much more. Now after only a few weeks I already miss it. I look forward to the
Colorado Trail Race
coming up in a little over a week.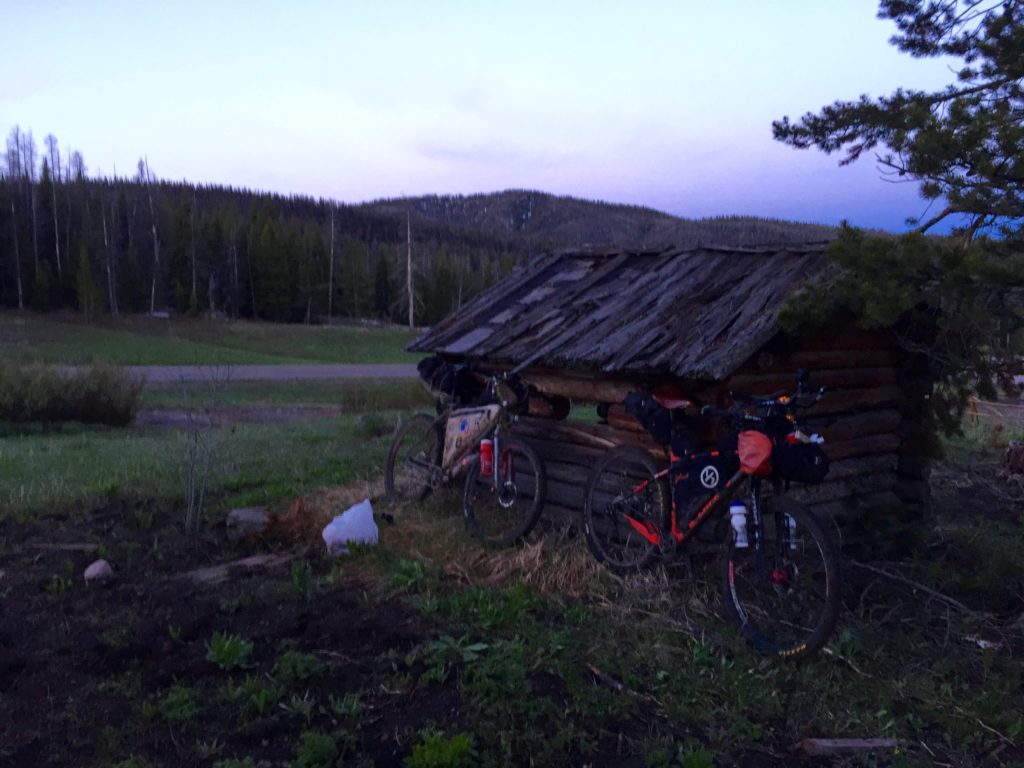 I suffered in some way each day. Pains and aches blossomed, grew, and some faded away. They started with my backside and ended with my sore hands, for which I couldn't find a comfortable position to rest on my handle bars. By the last day I would be changing my hand position every five minutes so the pins and needles would be kept at bay. Despite not being what my mind had dreamt up it would be, the Tour Divide was still amazing. While I was out there I constantly thought of being done, putting on clean cotton clothes, showering and sitting down to a big meal that I didn't have to rush through.
It's only after having some time to reflect that I realize I embrace the suffering of events like this. Their challenge gives me purpose and something to focus on. A single task, one goal, with a simple set of limited rules to follow. Life is much the opposite of this and this is way over the last few years since my Continental Divide Trail thru-hike that I start to simplify my life greatly. Most of the toughest days came in the first and last week of my race. I believe it rained 5-6 days out of the first seven. That in of itself would have been tolerable if it wasn't for the cold temperatures that accompanied the rain. Every morning I shivered for hours while counting the minutes until the sun would crest a ridge and warm up my cold numb hands. By day two the bridge between my nostrils was cracked and bloody. My nose ran constantly for entirety of the first week. By the last week I was in New Mexico and the menu was pretty much the opposite of the first week. It was blazingly hot and instead of rain we had wind! Days 17-19 were brutally hot and if I had to guess I battled a head wind or bad cross wind for over 80% of each day. I prayed for a tailwind but rarely were my prayers answered.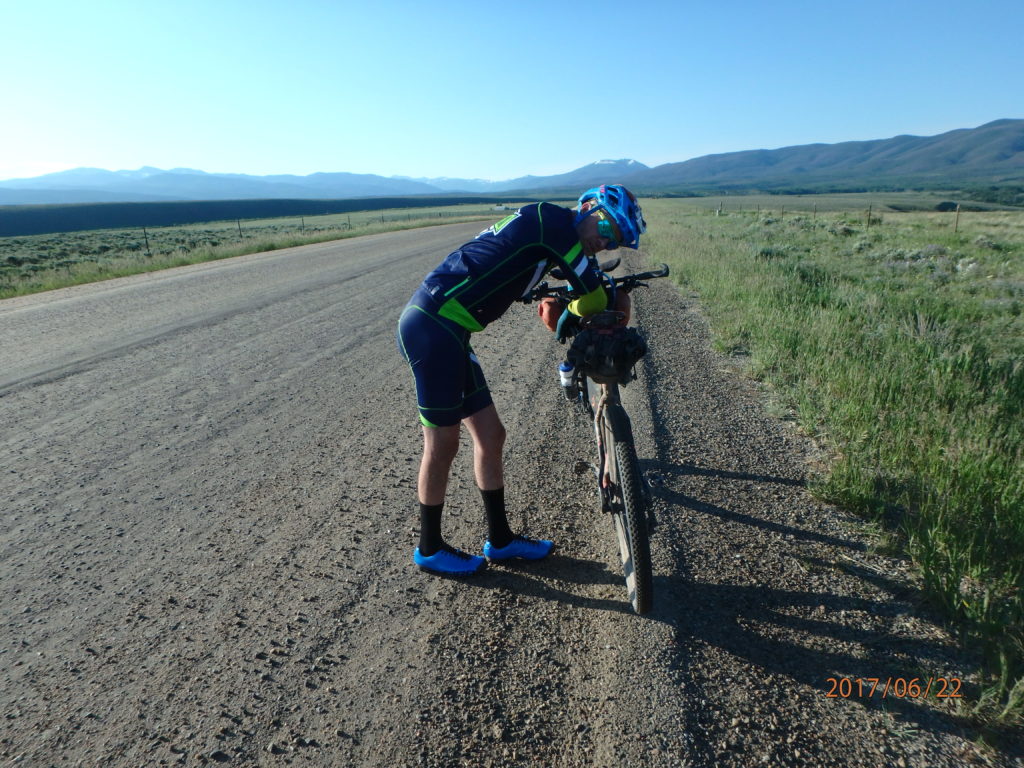 Oddly enough one the highlights of my
Tour Divide
was a very dark descent into El Rito, NM. It had been a very long day with countless hours in the saddle and myself and the two guys with me were really looking forward to stopping for the night. We crested the last hill, just after stopping to admire a large porcupines ability to climb a tree. We started the descent around dusk but with storm clouds and lightening all around us light faded quickly. Before long it was pitch black and there were miles of descending left to do. We all agreed that we felt like we won the lottery. More time than not, the descent can be a rough as the ascent before it. Not this time! We had miles of Grade A dirt roads into El Rito. I was able to push my biggest gear and fly down into town. Another highlight was seeing my first ever mountain lion. It wasn't a great look but definitely a big cat sighting. The speed and grace this cat moved with left me with chills. After running from the road side up a hill it stopped turned sideways and turned it's head to just stare at me and my companion. After what felt like minutes, but was mere seconds it wiped around and bolted behind the hillside. I was left as giddy as a school girl. My lowest point was coming into Silverthorne, CO on Day 14. I was feeling so physically and mentally drained. My legs felt like hollow husks, not powerful pistons that had carried me almost 1700 miles at that point. I had dreamed of stopping at Chipotle since before the start. I would arrive just minutes after they opened. Despite filling up on chip and salsa and a very stuffed burrito I didn't feel much better. I procrastinated by calling multiple people to tell them just how shelled I felt. All the while that voice, the one that had been whispering in my ear since 8 am on the 9th kept saying, "MOVE, you have to move! Get going, the clock is ticking. Get on Phillip and pedal" I finally listened and by Breckenridge I found my legs.
While I sat there at Chipotle I felt so utterly drained. The simplest effort took everything I had. I allowed myself to actually ponder just how close the wheels were to coming off, both physically and mentally. I took stock of the situation, reminded myself what and why I was there and moved forward. At the end of the day I don't think I'll ever race the Tour Divide again. I could see touring it at a much slower speed. Covering 2732 miles in 20 days does not allow one to take much in or enjoy the many lodges and other establishments along the route. I'm glad I did it and that it was what it was. The experience tested me while making me better, or at least I hope. My Tour Divide by the Numbers: 2732.2 miles 14th Position 20 Days 18 Hours 56 Minutes 131.4 Average Daily Mileage 65.9 Shortest Day 190.2 Longest Day 9.3 Moving Average Speed 5.5 Route Average Speed 12:04:22 Moving Time 8:14:37 Stopped Time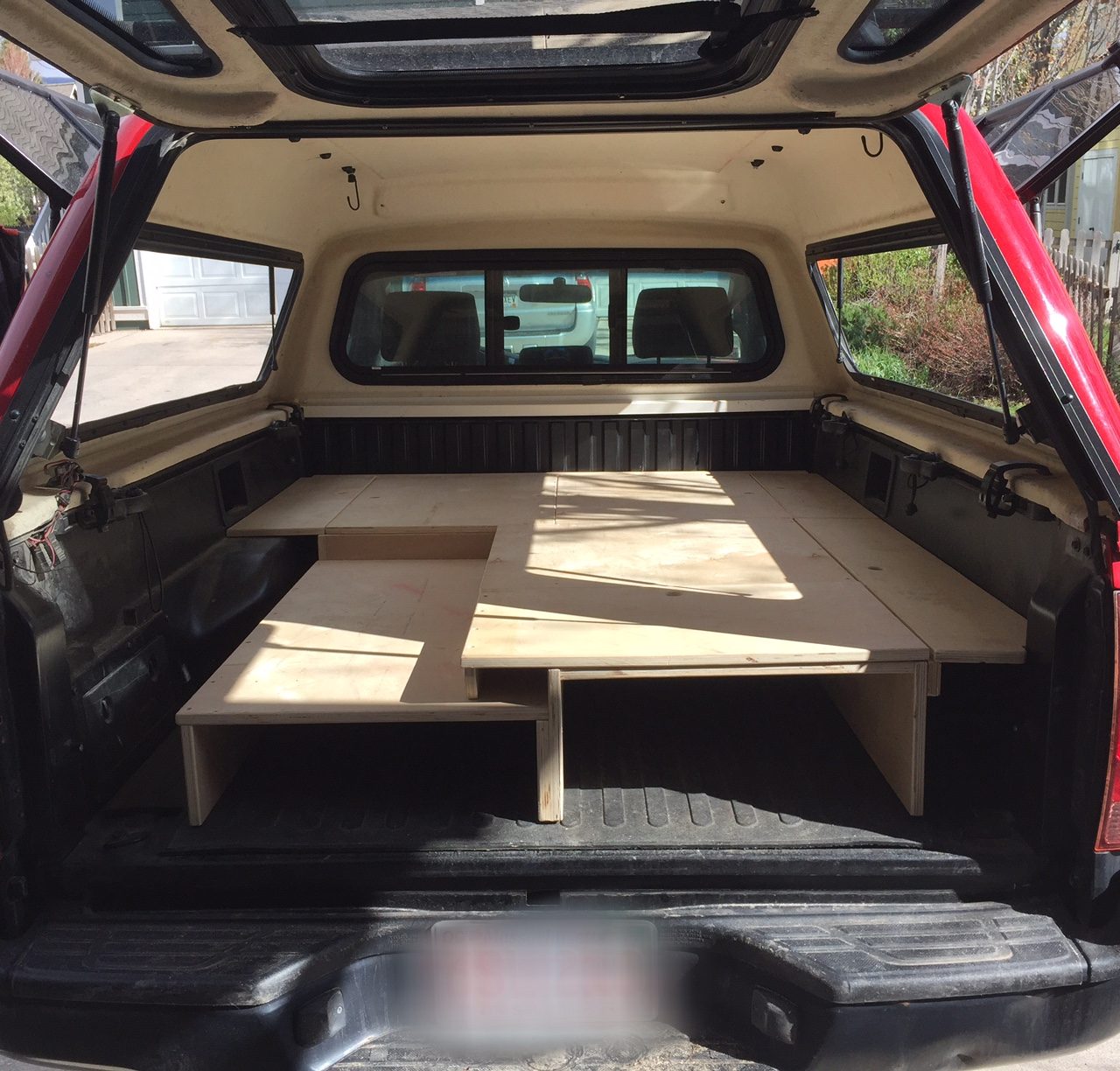 Last night I moved out of my apartment, which I had been in for 5 years. I'm not partaking in Vanlife, but in my case it's more like TruckBed Life. I'm only going to be home for three of the next six months, so why pay rent. With the help of my good friend Dave G. we were able to build out the back of my 2006 Toyota Tacoma in a day. The icing on the cake was Dave was able to procure some sweet Baltic Birch plywood. It was used to ship doors from Italy to a job he was working on. The build out took about eight hours.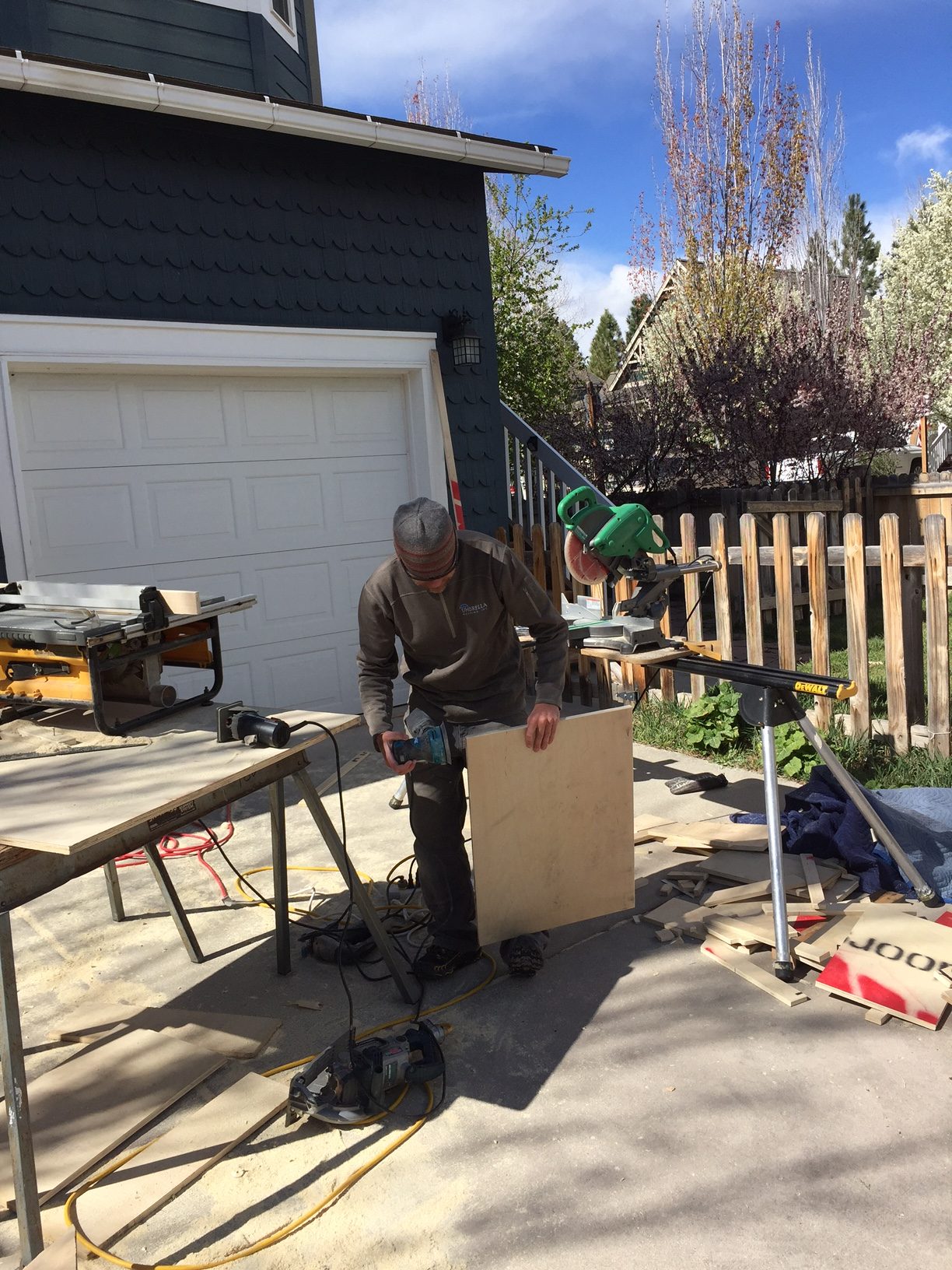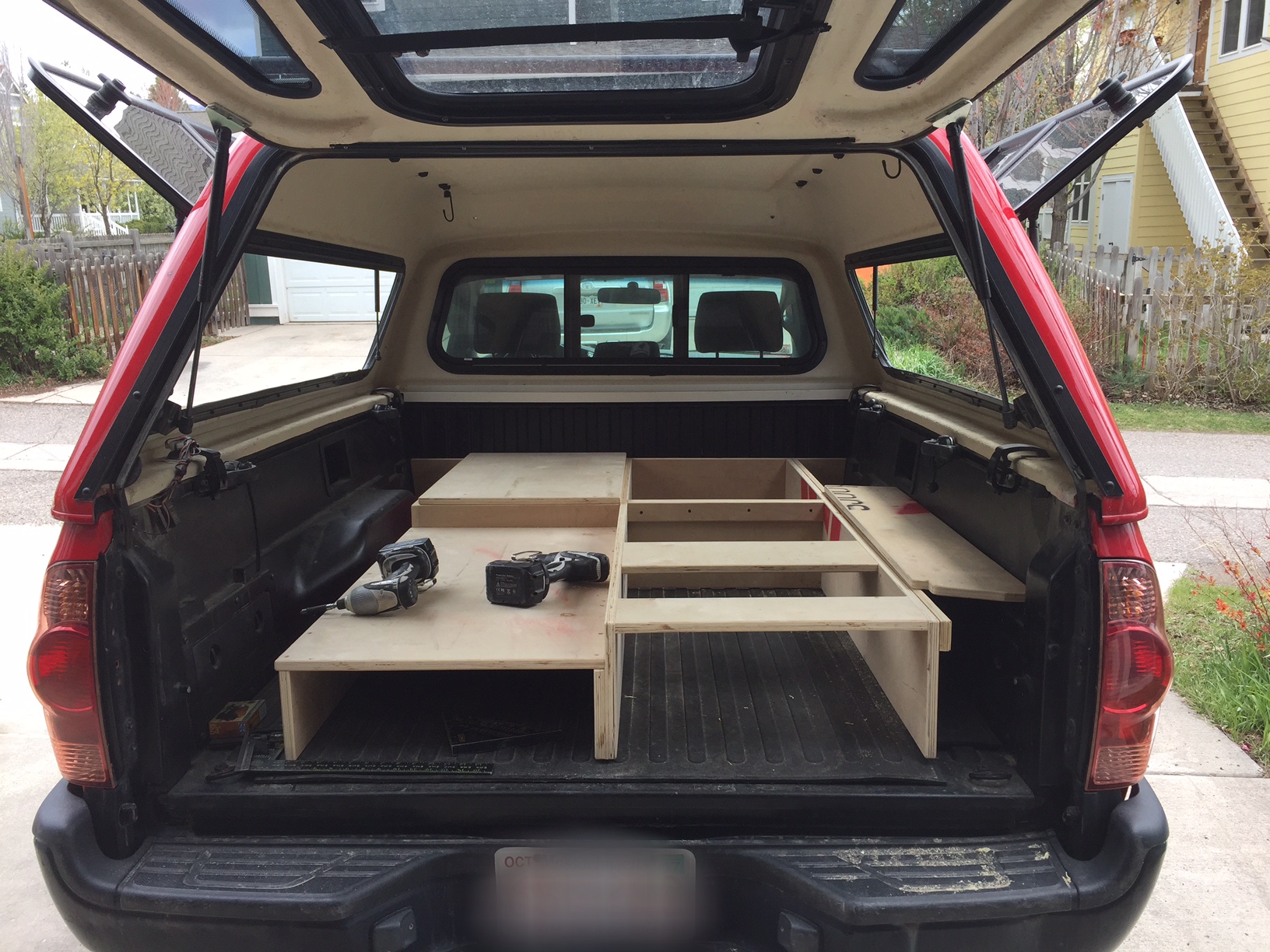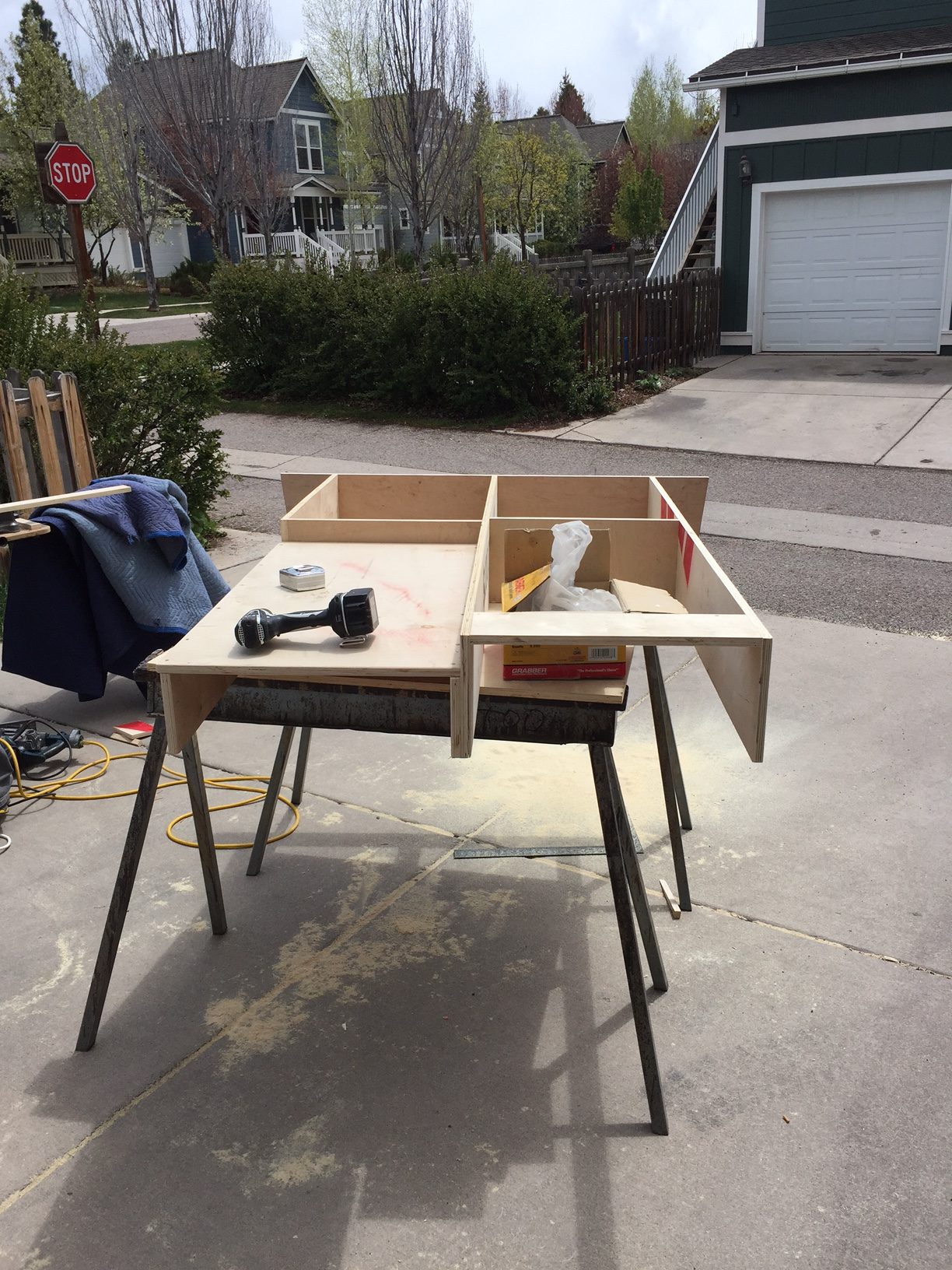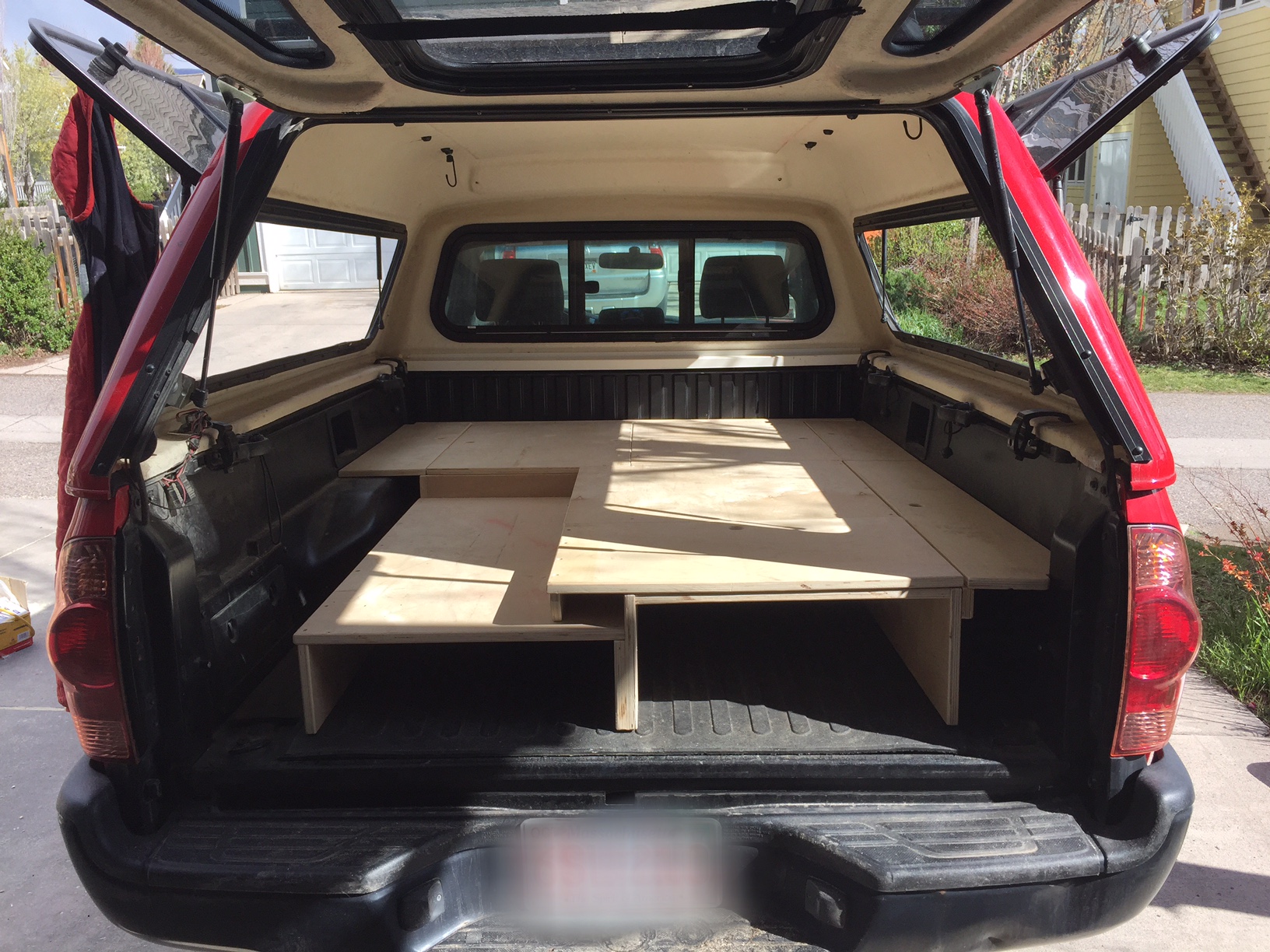 Along with Dave's help I also received gracious support from
Yeti Coolers
in the form of a Tundra 75 cooler.
Goal Zero
supplied me with a Yeti 400, 2 Flip 20's, Lighthouse 400 Lantern & USB Power Hub and Boulder 100 Solar Panel.
Camp Chef
supplied a Mountaineer 2 Stove, 12" Seasoned Cast Iron Skillet and Mountain Series Steel Griddle 13. If I add these items to my christmas presents (camp table and axe) and I now have a sweet camp set up.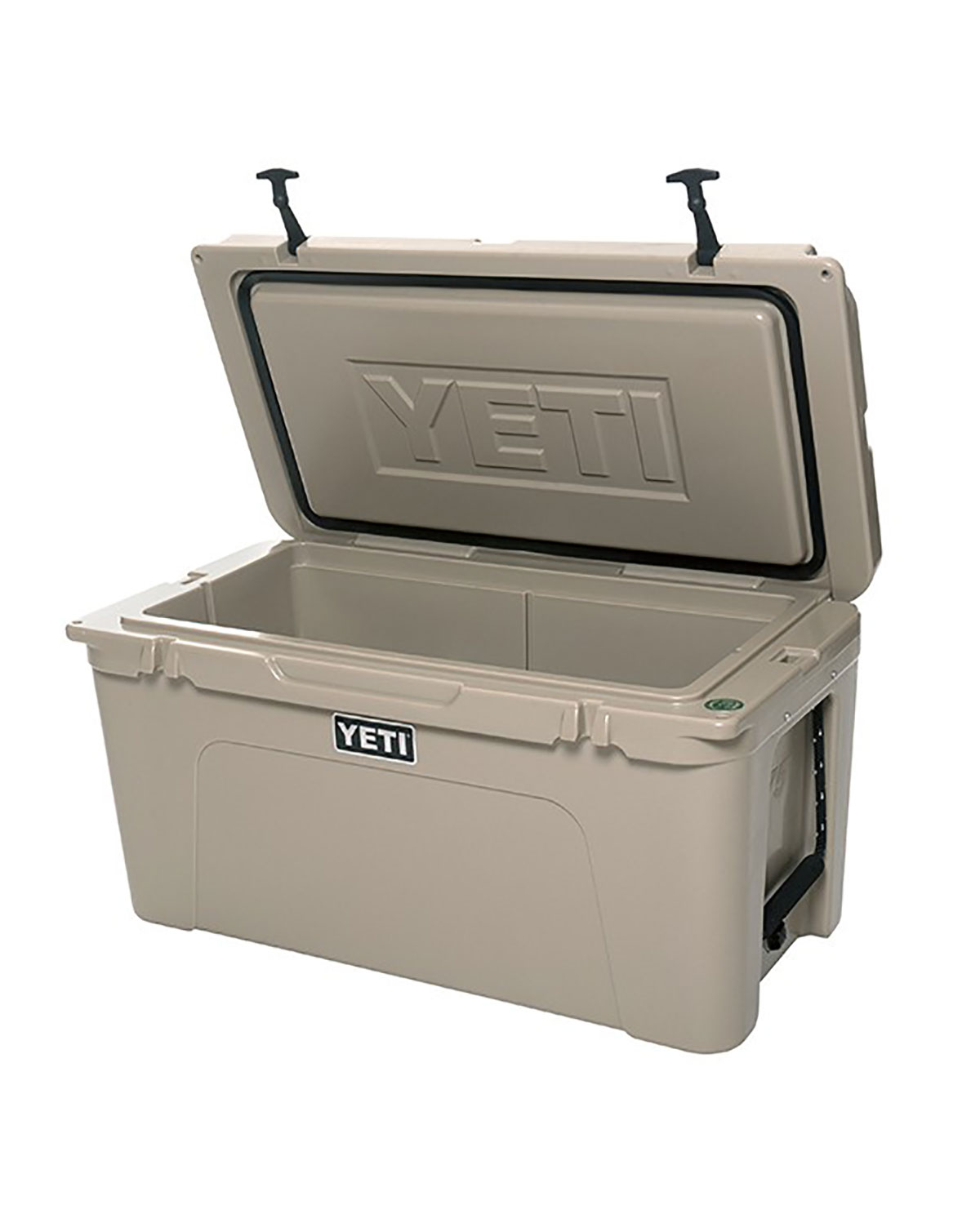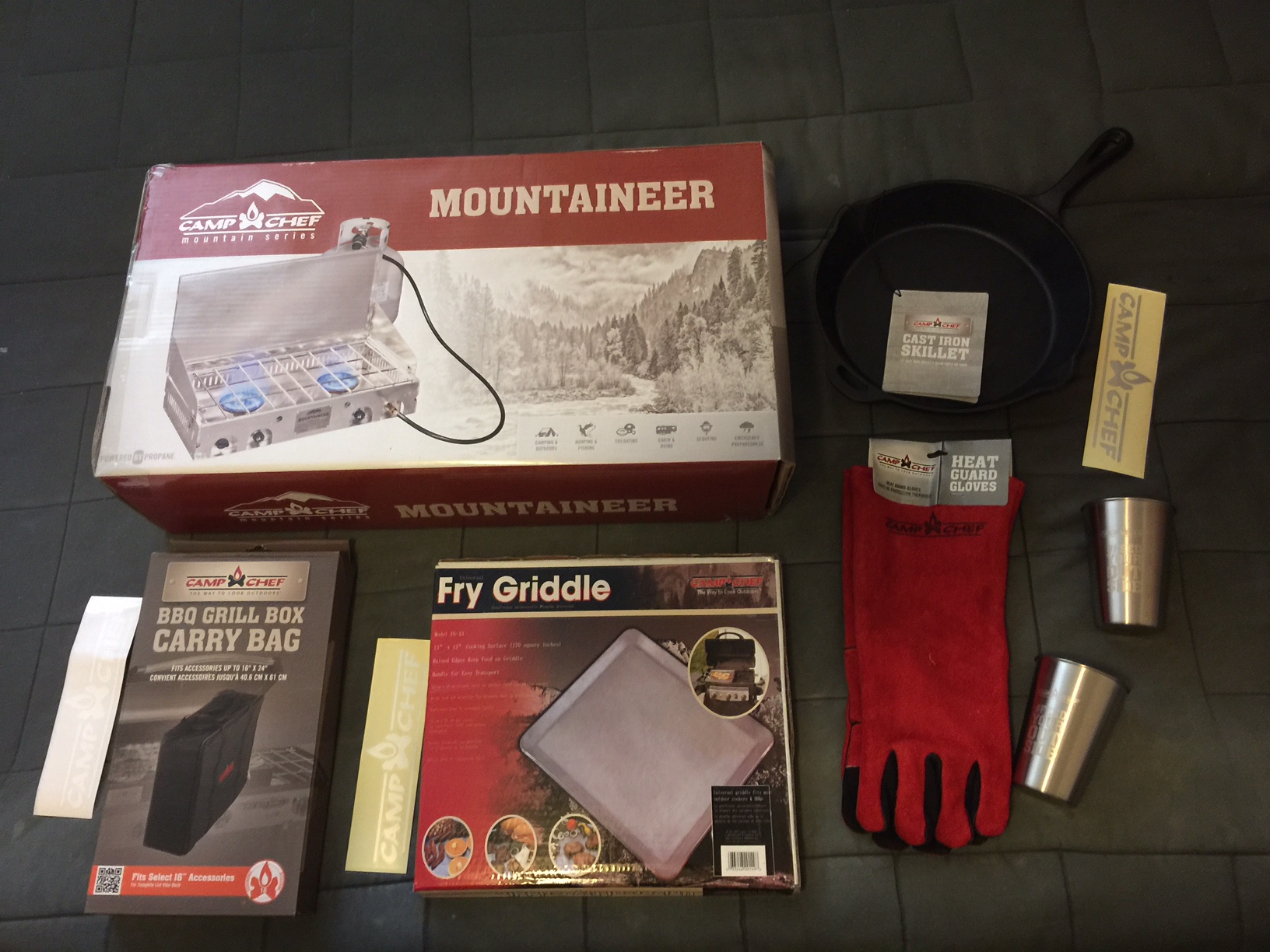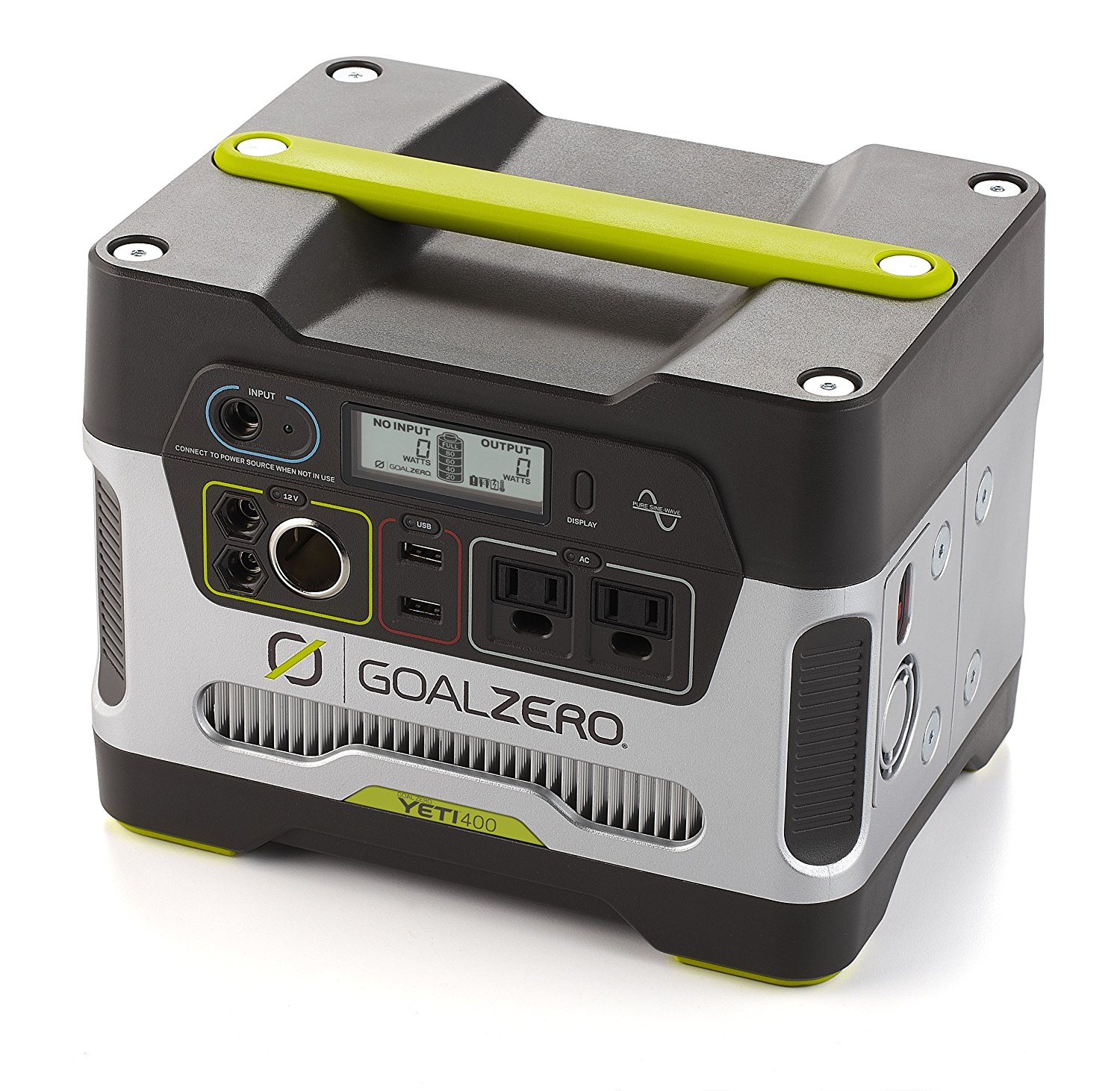 I'm going to use the experience to prepare for true Vanlife hopefully starting in the Fall. I hope to purchase a Mercedes Sprinter van and build it out. Right now I'm trying to figure out what size to get and whether to get 4w or 2w drive. Both have advantages and disadvantages but we won't go into that now. Being the Goldielock's that I am when it comes to sleeping flat I'm going to have my work cut out for me finding flat spots to park the truck. I think wheel blocks are in my future. I just have to figure out where I'd put them. I'm not worried about sleeping in the truck but more the fact that it's going to be easy to eat out more. Part of the reason to live out of my truck is to save money. The other half is I want to be mobile. Rent in the Roaring Fork Valley is crazy and I can't see paying that kind of money when a car payment for a Sprinter is less. The Sprinter fits my lifestyle and will allow me the freedom I've been looking for. The one thing that will be the hardest for me is the fluidity of this lifestyle. I the type of person who likes to have a plan. Take for example the concept of where to park the truck and sleep. My minds says I'm in society and I should have a set place to sleep. The reality is I need to view my situation like I'm on the trail. Camp was always unknown, sometimes up to the moment before I found a spot. The next step will be creating a career that allows mobility. My short plan is to start creating content for my sponsors and work outward from there. You can follow my Instagram to see more pictures of my TruckBed Life as it unfolds. I'll also keep a list of tips and pit falls I learn as things progress and share them later. I'm loving the support from my friends. I've already had three friends offer me their couch or shower.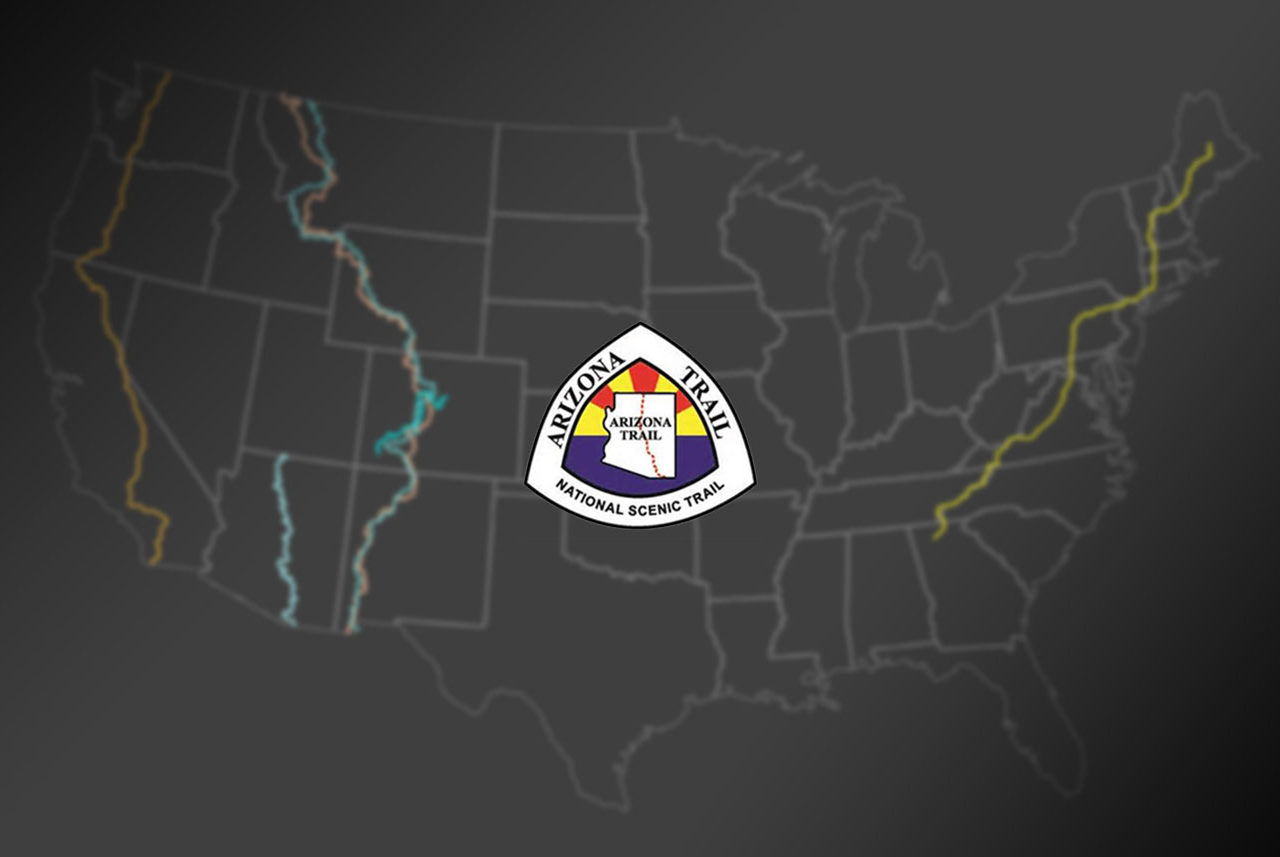 Arizona Trail Race (AZTR)
The
Arizona Trail
was made a National Scenic Trail in 2009 and officially completed in 2011. Stretching from the Mexico border to the southern border of Utah, it's over 750 miles long. The trail even traverses the Grand Canyon. This means I will have to take my bike apart and carry it from the South Rim to the North Rim as part of the AZTR. The Arizona Trail was first ridden in 2000 by Andrea Lankford. The first Individual Time Trail (ITT) was in 2005 by Scott Morris completing it in just over seven days. Today there are two distances, either 300 or 750 miles. The format for the race is strictly self-supported. No outside support is allowed, riders can only use services available to everyone. It is not a stage race - the clock runs continuously from the time a rider starts until they cross the finish. The current men's
record
is 6:12:28 held by Neil Beltchenko (2016) and the women's record is 9:13:53 held by Alice Drobna (2015). I'll be racing the Arizona Trail Race (AZTR) as an ITT in October. My direction of travel will be south to north (NOBO). I hope to complete the trail in around 8-10 days. I have a feeling the AZTR will be the toughest of the three trails. The elevation gain/loss and the harshness of the desert will make it a formidable test.
The Numbers:
800 miles
100,000' of climbing
5-7 Rideability*
60% Single Track
*1 to 10 scale, 1 just get off and hike, 10 like ride to the corner store. [row padding="15px 0"] [full_col]
[/full_col] [/row] [row padding="15px 0"] [full_col] [caption id="attachment_1863" align="alignnone" width="566"]
Photo Credit - TopoFusion.com[/caption] [/full_col] [/row] You can also read about the first leg of the project, the
Tour Divide
and the second leg, the
Colorado Trail
.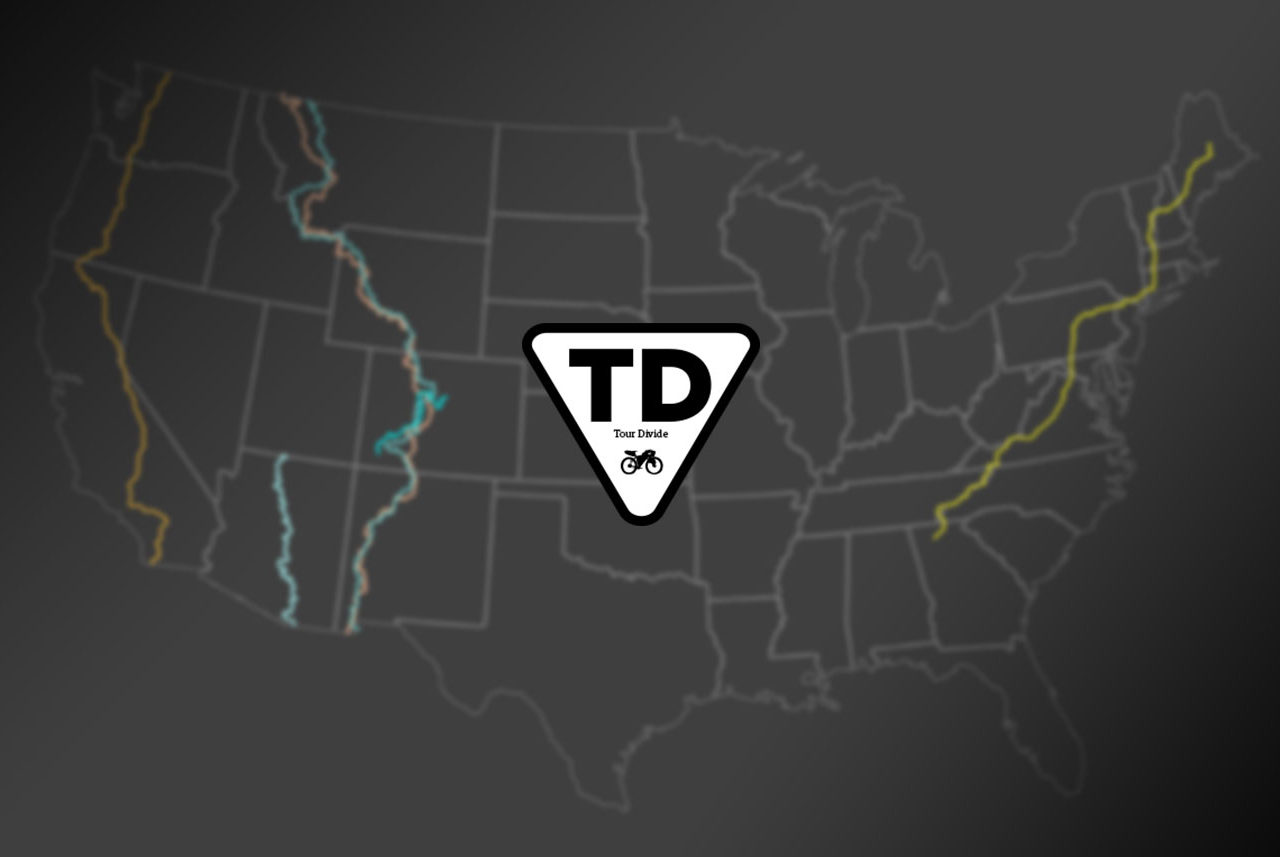 TOUR DIVIDE
The
Tour Divide
route was mapped over 4 years and first published by
Adventure Cycling Association
in 1998. Starting in Banff, Canada the Tour Divide finishes on the US/Mexico border in Antelope Wells, NM. The format for the race is strictly self-supported. No outside support is allowed, riders can only use services available to everyone. It is not a stage race - the clock runs continuously from the time a rider starts until they cross the finish. As far as races go the Tour Divide is very much underground. There's no entry fees, prizes, sponsorship or even spectators. It's just you and your bike against the elements and a shit ton of gravel roads between Canada and Mexico. The current men's
record
is 13 days 22 hours 51 mins set by Mike Hall 2016 and the women's is 15 days, 10 hour, 59 minutes by Lael Wilcox in 2015.
The Numbers:
2745 miles
150,000' of climbing
10 Rideability*
<1% Single Track
*1 to 10 scale, 1 just get off and hike, 10 like ride to the corner store. [row padding="15px 0"] [full_col]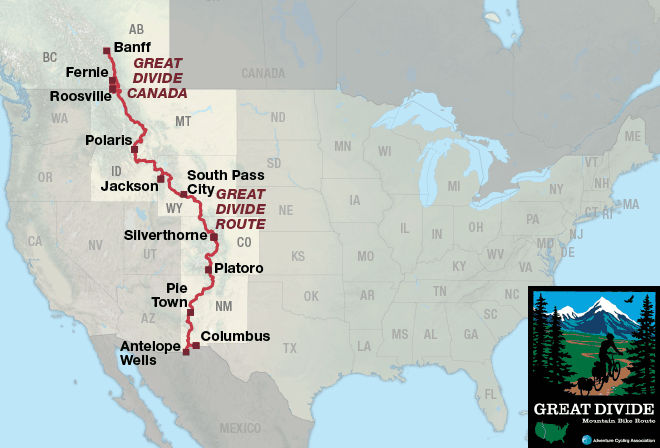 [/full_col] [/row] [row padding="15px 0"] [full_col] [caption id="attachment_1834" align="alignnone" width="958"]
Photo Credit - Topofusion.com[/caption] [/full_col] [/row] I plan to start at the Grand Depart on June 9th. I hope to complete the route in 20-25 days. 20 days equals 137.25 miles a day, and 25 is 109.8. I'll be travel north to south (SOBO). Basically I'll be riding 16+ hours a day for about three weeks. Can you think of a better way to spend your June? The Tour Divide might be the longest of the three trails I'm doing but I don't think it will be the hardest. If I had to say I'd say it will be the Arizona Trail. The second leg of the One of Seven Project will be the Colorado Trail on July 21st, check
here
to find out more. The third and finally leg is the
Arizona Trail Race
.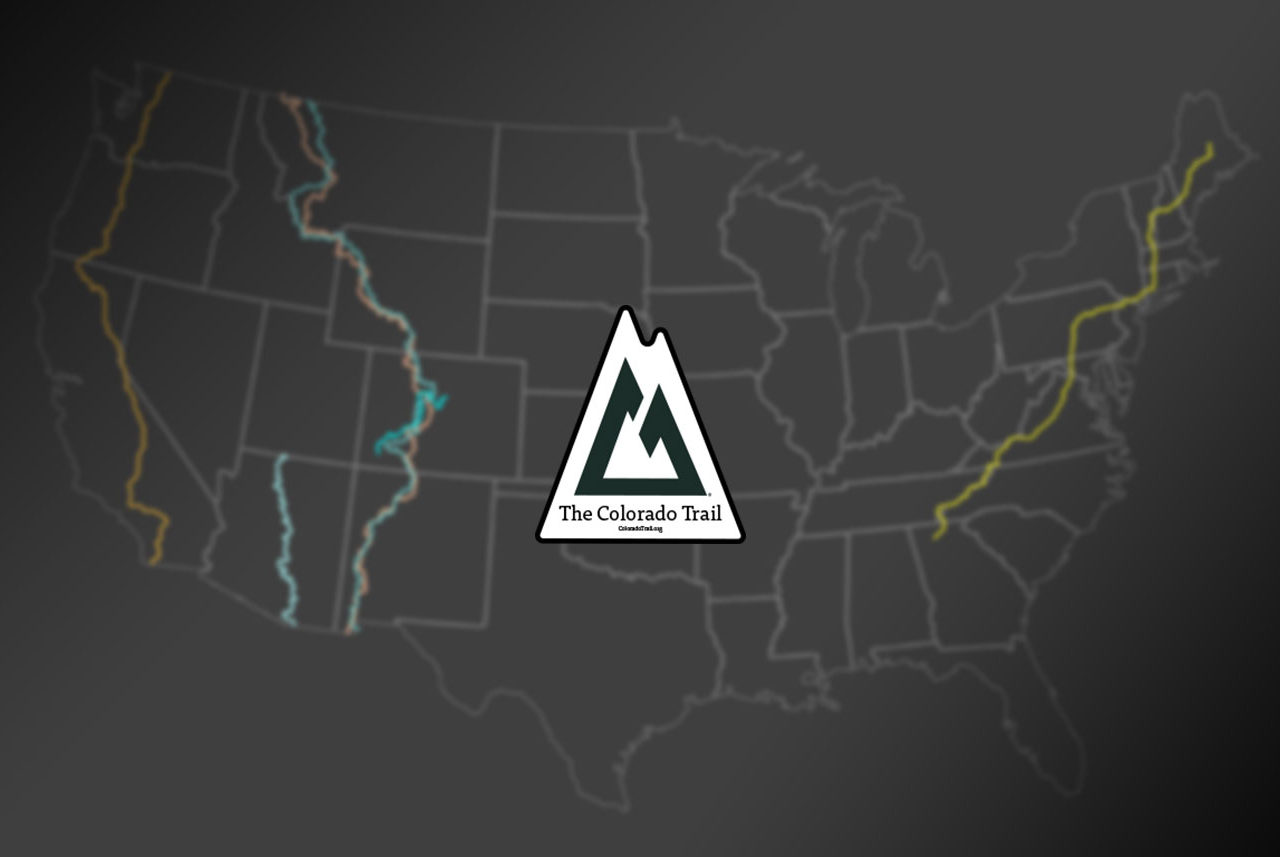 Colorado Trail (CTR)
The
Colorado Trail
  (CTR) covers 500 miles from Denver to Durango. Originally designed as a hiking and equestrian trail, mountain bikers found it's beauty and challenging single track too irresistible. Users are faced with large amounts of above tree line travel, strenuous climbs, and extreme weather. Unlike the Tour Divide over half of the
Colorado Trail Race
(CTR) is single track and over 9000' in elevation. I've hiked a good portion of what I'll ride while thru-hiking Continental Divide Trail in 2015. It's highest point is 13,271 feet (4,045 m). The Colorado Trail will be a huge test of my fitness and ability to recovery after the Tour Divide. Having only have a few weeks between the two races will mean recovery is important. I look forward to the challenge but won't kid myself into believing it won't be a huge kick in the pants. I hope to complete the CTR in 6-8 day, that makes the average miles per day between 63-83. I'll be travel south to north (NOBO).  The race starts in Durango, CO on July 23rd at 4 am. The format for the race is strictly self-supported. No outside support is allowed, riders can only use services available to everyone. It is not a stage race - the clock runs continuously from the time a rider starts until they cross the finish. The current men's
record
is 3:20:44 held by Jesse Jakomait (2015) and the women's record is 5:05:27 held by Eszter Horanyi (2011).
The Numbers:
530 miles
60,000' of climbing
6-8 Rideability*
60% Single Track
Avg Elevation 9000'+
*1 to 10 scale, 1 just get off and hike, 10 like ride to the corner store. [row padding="15px 0"] [full_col]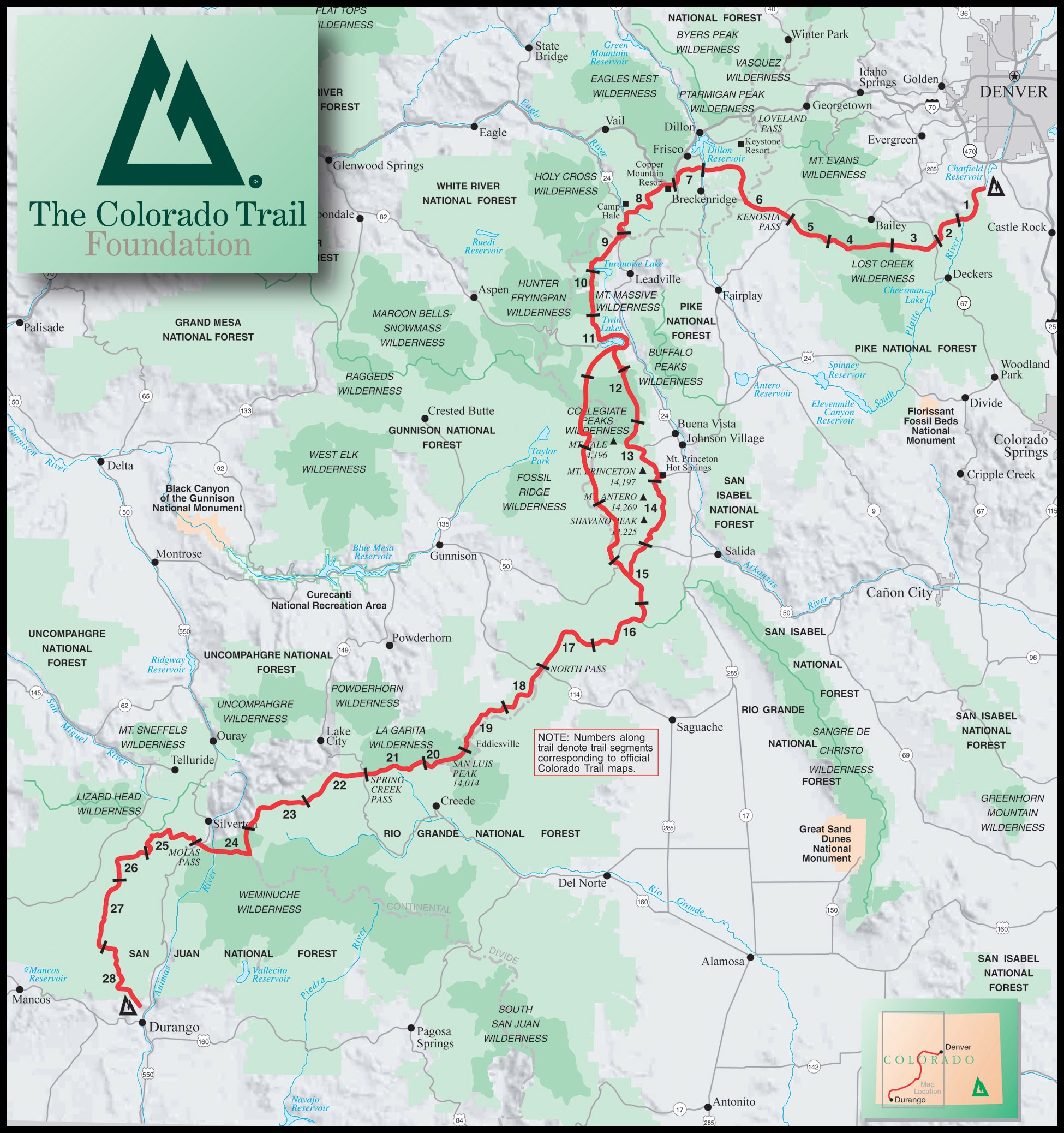 [/full_col] [/row] [row padding="15px 0"] [full_col] [caption id="attachment_1849" align="alignnone" width="1600"]
Photo Credit - Toby Gadd[/caption] [/full_col] [/row] You can also read about the first leg of the project, the
Tour Divide
and the third leg, the
Arizona Trail
.
BIKEPACKING
There is no official definition for what bikepacking is, but the loosely accepted one is: Bikepacking is basically the combination of cycling and camping. Unlike normal touring it's generally off-road and the bags mount directly to the bicycle. Usually bikepacking is done ultralite and riders cover large distances. Such races as the
Tour Divide
, Trans AM,
Colorado Trail
, and more are common testing ground for bikepackers. A classic touring set ups rely on rigid racks that are mounted to one's bicycle. As a result these add weight, need to be customized for different frame types. Their also another component that could possibly break (especially with the added weight and road vibrations). The classic touring set up also has bags positioned on the sides of the bicycle, making them too wide for single track use. Rigid racks and today's full suspension frames simple are not compatible. [row] [full_col] [caption id="attachment_1879" align="alignnone" width="2592"]
Classic Touring Set Up[/caption] [/full_col] [/row] A bikepacker relies on carrying less gear and rather than rigid racks they use soft bags directly mounted to the bicycle. A normal set up may include: handlebar bag, 1-2 top tube bags (sometimes called a Gas Tank, front and Jerry Can, rear), seat bag, and a frame bag. Some use small bags that fit next to the stem behind the handlebar. Depending on one's load you might also wear a hydration pack for added carrying capacity. In addition, water bottles and small bags have been known to be mounted to fork blades. [row] [full_col] [caption id="attachment_1880" align="alignnone" width="3264"]
Bikepacking Set Up[/caption] [/full_col] [/row] I plan to use a hardtail mountain bike for the Tour Divide and hopefully switch to a full suspension for the Colorado Trail and Arizona Trail. As I don't like to carry a hydration pack on long rides I'll be carrying the bare necessities and going ultralite.  My thru-hiking experience will help me with what I need and don't need but I still need to figure out each piece of gear's position on the bike. I should be announcing which bike I'll be riding soon. Stay tuned.
Bikepacking Resources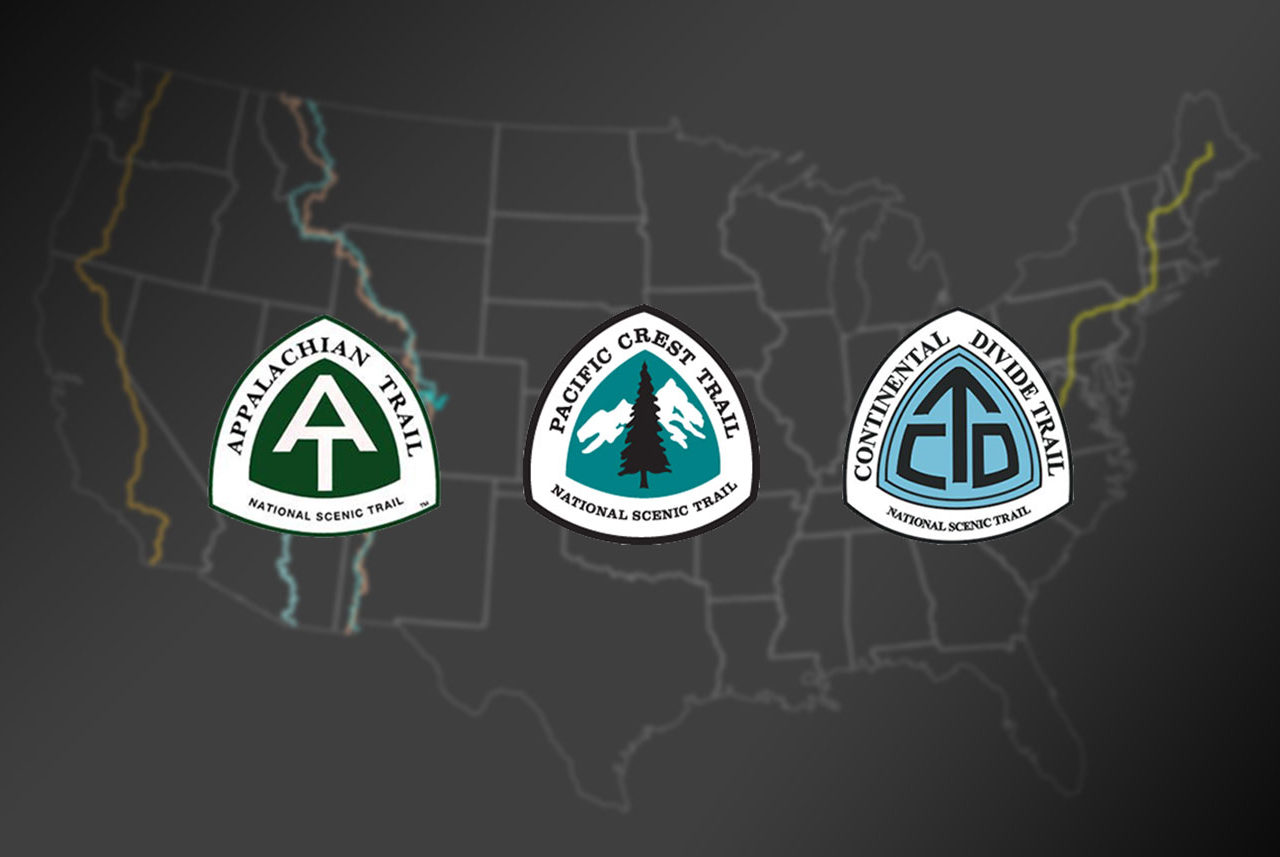 Throughout my hiking triple crown my style of hiking, speed, efficiency, and favorite gear changed drastically.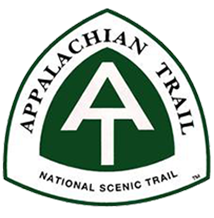 When I started the Appalachian Trail (AT) I started with a 75 liter pack that weighed around 50 pounds. Most of my gear was pretty standard as I didn't know there was other options. The learning curve for a thru-hiker without much prior hiking experience is extreme. I do wish I knew what I know now back then. My AT experience would have been very different. My favorite gear items from the AT would have to be my
MSR
Superfly and my
Outdoor Research
PL150 gloves. What I loved about the Superfly was it's simplicity, minimal weight, and efficiency. I had the version with the auto start which was very nice to have, especially when your hands are cold and using matches or a lighter would be hard to do. As I started my AT thru-hike on the last day of February. I encountered many freezing mornings and my PL150 gloves kept my hands toasty warm. I even had a white-out blizzard on April 1st on Roan High Knob in North Carolina, where at the summit almost a foot of snow fell. I was very happy to have gloves that kept my hands warm. Between the AT and Pacific Crest Trail (PCT) I hiked the Long Trail (LT). The LT is only 272 miles, and shares 100 miles of trail with the AT. After learning a ton from the AT I went light. I'm guessing my base pack weight was around 10 lbs. compared to the 25 or so on the AT.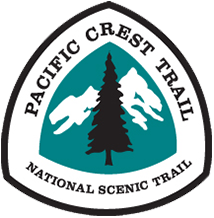 The Pacific Crest Trail was my third thru-hike after thru-hiking Appalachian Trail and Long Trail. I felt like on the LT I went too light in some areas so I once again changed up my gear list. My Favorite gear from the PCT was my
Julbo
Race 2.0 Sunglasses and
Ibex
Woolies 150 Crew and Ibex Woolies Boxer Briefs for sleeping. Julbo make the best sunglasses and their lenses adjust perfectly to the constantly changing light when hiking in the woods. My other favorite gear, were my Ibex top and bottom's. They were great for sleeping in. What I love about Ibex is it doesn't hold smell like synthetics and offers better warmth if it's wet. You can see my gear lists for the AT and PCT
here
.  I trimmed 10 pounds off my pack weight between the AT and PCT.
When it came time to hike the Continental Divide Trail (CDT) I once again changed up my gear. I started the CDT with about a 11-12 lb base weight, probably my lightest pack of the triple crown. My favorite gear on the CDT was my
Superfeet
insoles and my Dudeproducts Dude wipes. I also switched from using a chemical to treat my water to
Platypus's
GravityWorks filtration system. I've been using Superfeet for years now. They supply amazing support and make insoles for all my shoes, not just my hiking shoes. Superfeet even starting make sandals and shoes. They are my go to footwear for the summer. Dude Wipes were instrumental for staying clean on the CDT (or any place for that matter). I'll never use toilet paper in the backcountry again. Large, moist and sturdy
Dude Wipes
have you covered. I can't wait to try their Dude Shower. I love the simplicity of the Platypus GravityWorks system. All I had to do was fill one bladder with unfiltered water, hang it, attach the hose to a clean bladder/bottle and sit back and relax. Personally, I can never sit still so I used this time to do other camp tasks, making my camp chores go quicker. You can checkout this video about the GravityWorks to learn more. Every hike I go on I learn more about my gear and myself. Usually the result is a change in how I hike or what I think I need. I say "think" because you never know until you get out there again and try whatever it is you think might work for you. Ever hike is different and you have to adapt to each one.
How Can You Support?
You can support the One of Seven Project and it's sponsors by clicking on the images below and purchasing them at Amazon (Anytime you click on ANY Amazon ad/link on this site, then purchase ANY item I get commission). Thank you! [row] [full_col] [one_fourth]
[/one_fourth] [one_fourth]
[/one_fourth] [one_fourth]
[/one_fourth] [one_fourth last="true"]
[/one_fourth] [/full_col] [/row] [row padding="25px 0"] [full_col] [one_fourth]
[/one_fourth] [one_fourth]
[/one_fourth] [one_fourth]
[/one_fourth] [one_fourth last="true"]
[/one_fourth] [/full_col] [/row]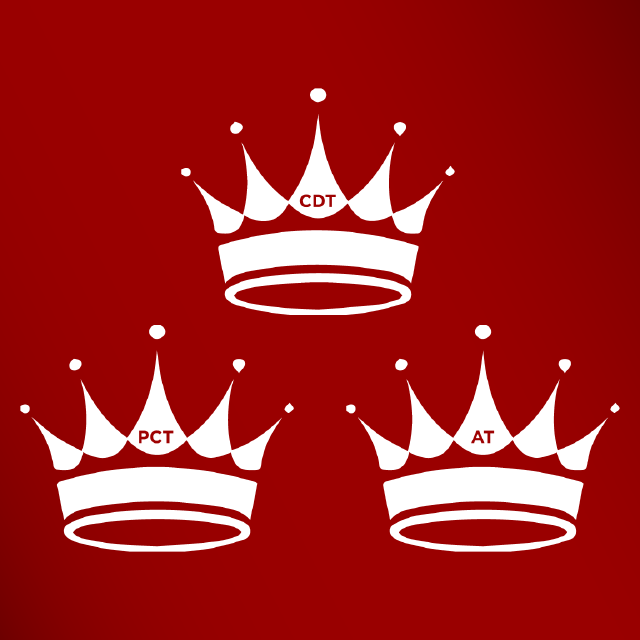 What I learned from thru-hiking hopefully will help me with my bikepacking triple crown and possibly your next hike or bikepacking adventure. My first thru-hike was the Appalachian Trail (AT) in 2001.  It took me 153 days and 10 were zero days.  As the AT was my first thru-hike I had a lot to learn and learned I did.  Before the AT the longest hike I had been on was 2 nights. If I was to do it again I would do a shorter trail like the Long Trail (LT) first.  Now that I've done the AT, PCT and CDT I would love to go back and do the AT again.  To hike it with the knowledge I have now would be amazing.  It certainly would be easier for sure.  Going back now to do my first trail again isn't so easy when it's 2000+ miles long.  If say I had hiked the LT first it would be much easier to go back and thru-hike 272 miles rather than 2000.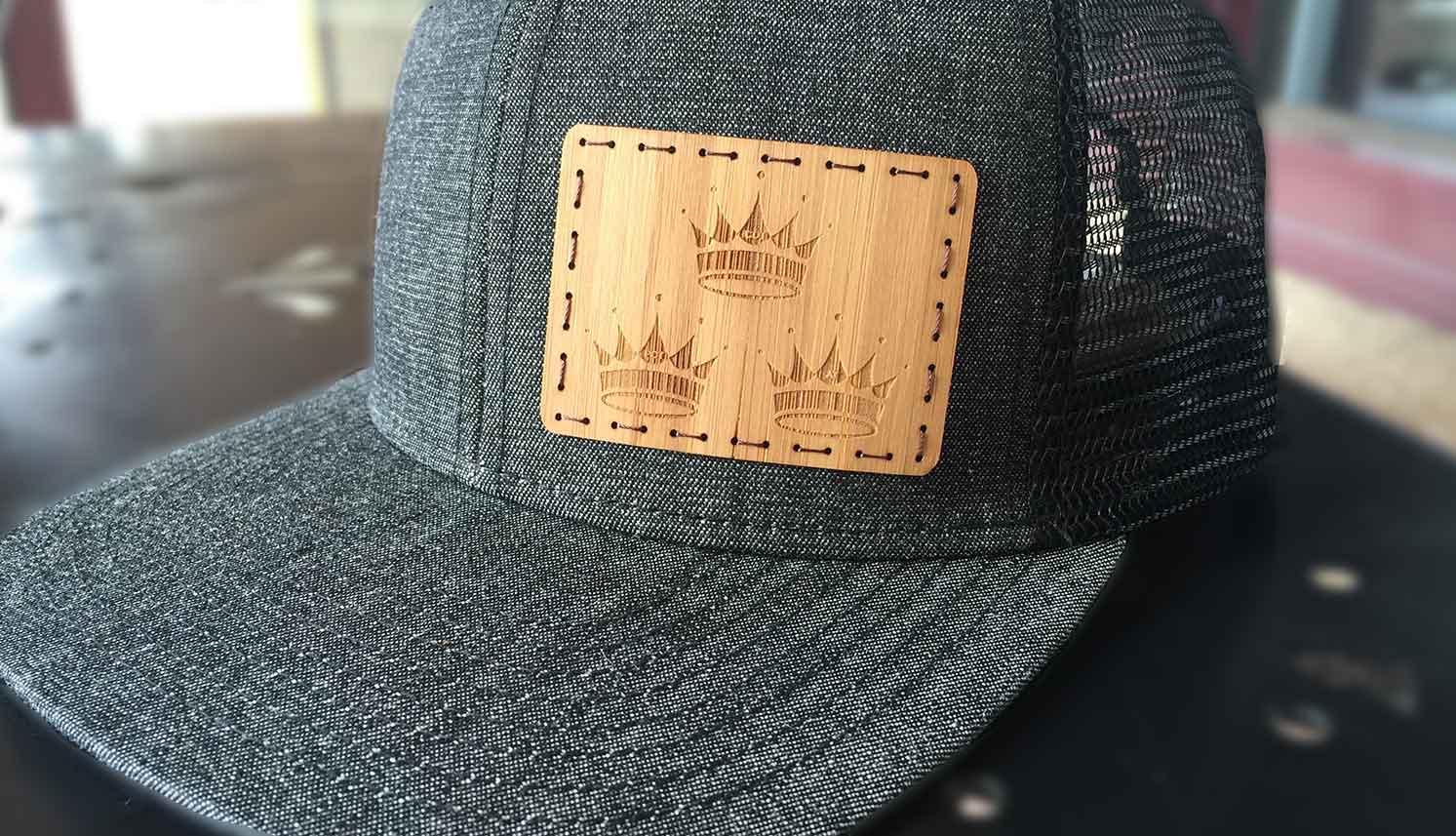 It's no mystery that the more you do something the better you get at it. Unfortunately for me I haven't done a ton of bikepacking to this point. I've have done the Kokopelli Trail and two other weekend trips, so I'm going to have to rely on my thru-hiking triple crown experience. Just like with thru-hiking, bikepacking is a game of repetition. You get up each day and do the same thing. The key is to learn how to make your day easier. What items or acts during your day can you do without, resulting in more miles, more enjoyment or whatever your goal is. One huge thing I learned early on during my thru-hiking triple crown was no matter what size pack you have, you will fill it. Less is more as the saying goes. If you want to carry less, limit your cubic inches. This applies to bikepacking as well. Every ounce counts, that's why I'm counting everyone of them. Less weight carried means less energy used. Learning what you can do without is a big part of the triple crown experience. You learn what works and what doesn't. You'll find the best items are ones that serve more than one purpose. Another key thing I learned during my thru-hiking triple crown was you have to be able to roll with the punches. Things are not always going to go your way. You need to be able to accept things for how they are and not try to force your will/perception on situations you don't like. I'm not saying that having a plan is bad, you need a plan on any bikepacking trip or for a triple crown attempt, you just have to know when to be open to change those plans. [video width="1920" height="1080" m4v="http://www.oneofsevenproject.com/wp-content/uploads/2017/01/IMG_5733.m4v"][/video] There are many more things one learns when thru-hiking but I'll leave you with another major one. It's so very easy to create your own limits while on the trail (or in life). I found that if I told myself I was going to do 25 miles I would do it. At the end of the day I would feel like I did all I could. But if I decided at mile 20 I changed my mind and was going to push for 30 it seemed very hard. Changing the mental gears as I call it was always tough. On the flip side if I decided to do 30 from the start and failed I had to be okay with that as well.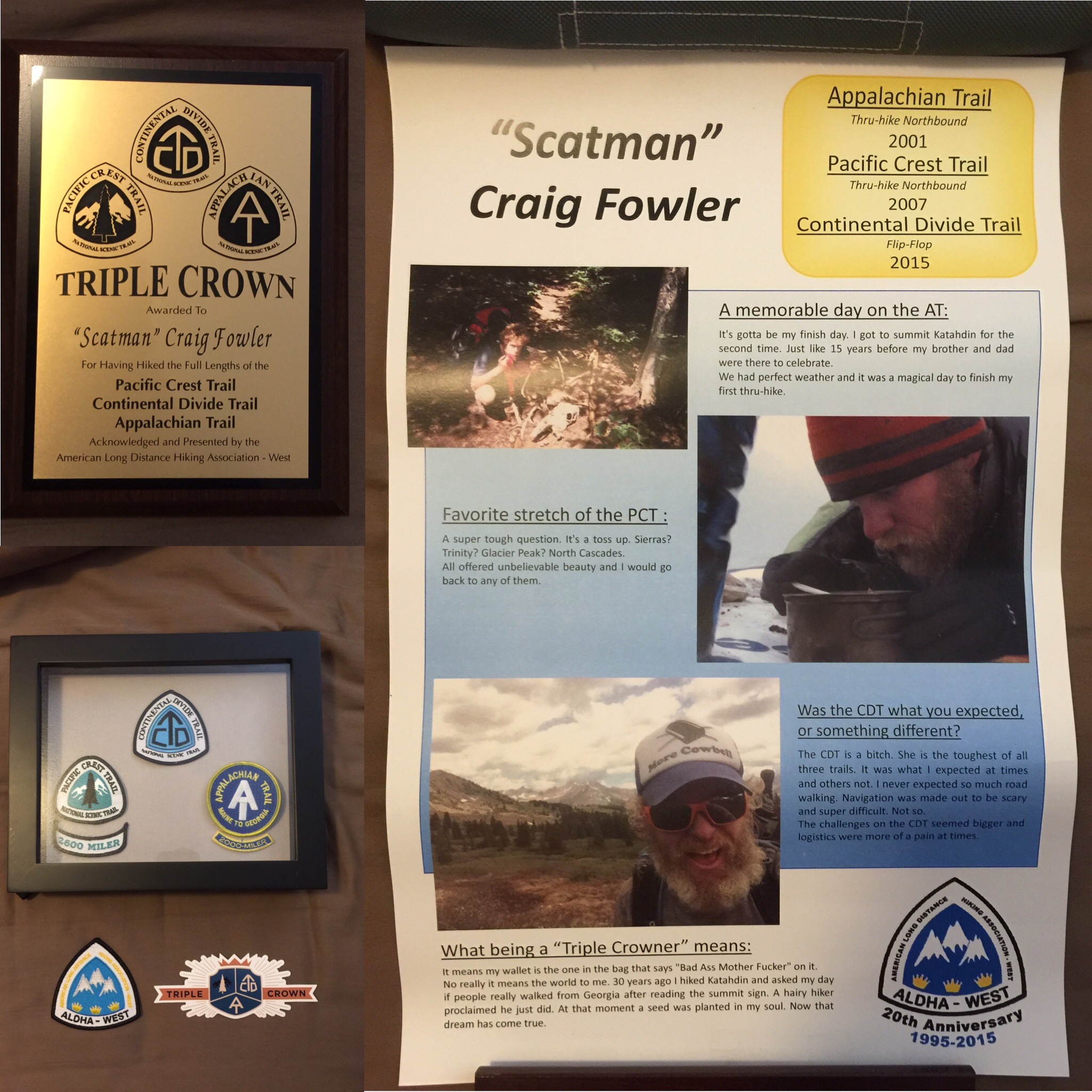 It wasn't always easy but I learned to accept that my estimation of the trail and the conditions didn't always workout with my goal. That's where rolling with the punches came in but also being realistic with my goals without being self limiting. It is a hard task but can be done.
Conclusion
In the end it comes down to learning what works for you, adapting your gear to fit your own style, doing more with less, being open to change and listening to what your body and trail are telling you. Finally leave the creation of limits to the trail and the weather. You can't control everything, so don't try.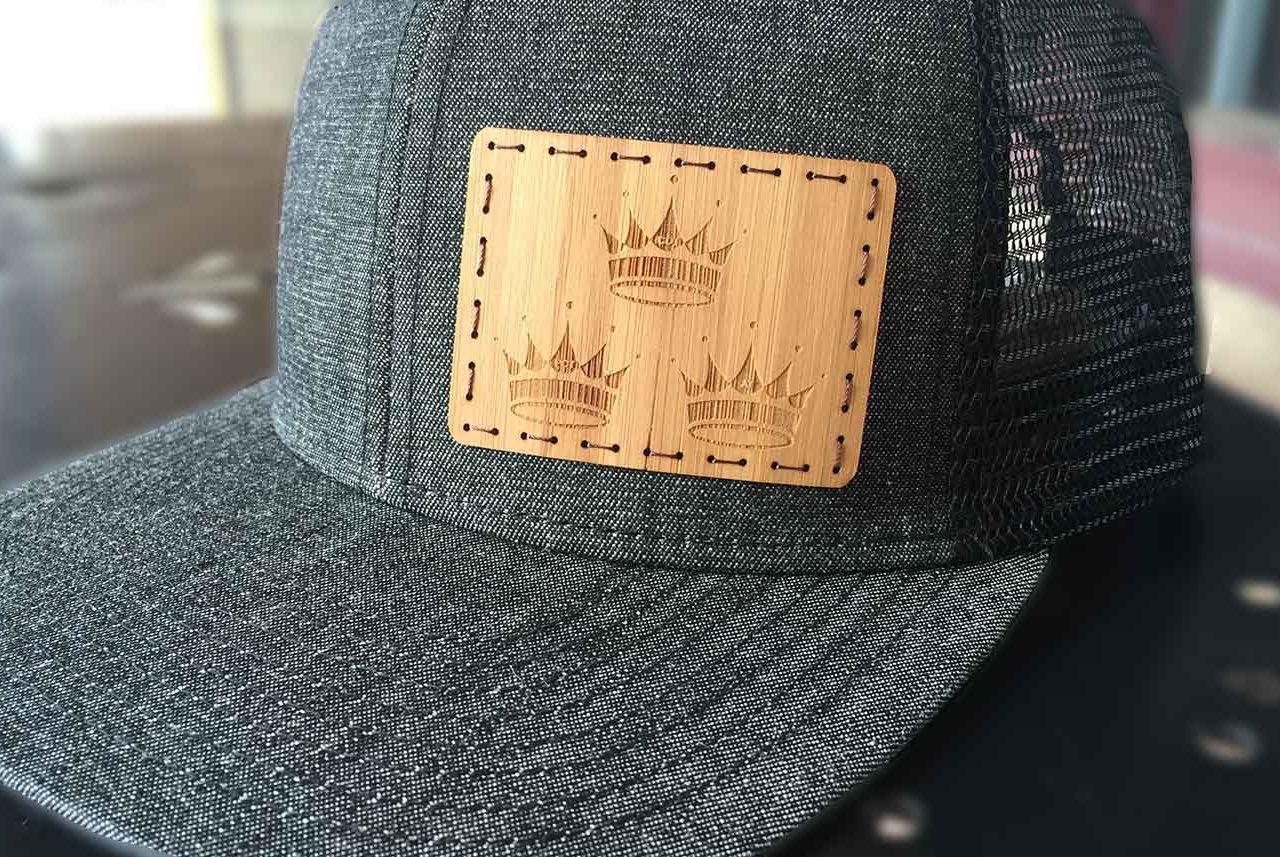 January 9, 2017
For Immediate Release
One of Seven Project Avid cyclist, hiker and adventurer Craig Fowler will be completing the bikepacking triple crown. The bikepacking triple crown consists of the Tour Divide 2709 miles, Colorado Trail, 530 miles and Arizona Trail 750 miles this Summer. Once complete Fowler will be the only person to have completed both the hiking and bikepacking triple crowns. He will be one of seven billion. Fowler completed the Appalachian Trail in 2001. Next he completed the Pacific Crest Trail 2007.  He completed the Continental Divide Trail in 2015. Fowler is now one of about 500 people in the entire world to be a triple crown hiker. Fowler is no stranger to going big or dipping into the pain cave. He has completed multiple 100 mile mountain bike and 24 hour races. He is also a 4 time winner of the MAD Racing Men's Master A Cyclocross Championship and former Washington State Cyclocross Champion. It's Fowler's hope he can gain enough support to have a short film made show casing the two sports, six trails, their similarities and differences. A future book is possible as well. When asked about the where the idea came from Fowler had the following to say: "A small part came from the movie The Martian when Matt Damon talks about being the only person to ever be on a planet alone, but mostly it's just my desire to push myself and see new places. After the Appalachian Trail I knew it was just the beginning of a long journey."
Contact Info:
Inquiries can be made at the One of Seven Project website
contact page
. Website -
oneofsevenproject.com
Instagram -
@oneofsevenproject
Twitter -
@oneofsevenproj
YouTube I'm consistently asked how I got to be a Triple Crown hiker.  Where did my love for thru-hiking and cycling come from.  I grew up in a time when kids made forts from sticks, spent hours in the woods and rode their bicycles everywhere.  I also had over a 1000 acres of woods behind my house to capture my imagination and to explore. The true start of my adventure began on top of Mt. Katahdin in 1985, at the young age of 12. It was Labor Day weekend and I was on vacation with my family staying at Kidney Pond Camps located in Baxter State Park in Maine. At the time we did not know it would be our last year going to the camp. Changing park policies would end the Norris family's 40 year running of the camp (Now the son Steve with his wife Nancy run another camp called
The Pines Lodge
which I have gone to for 15 years now). My father, brother and I had decided to climb Katahdin, Baxter's crown jewel and the state's highest point with another group of guest at the camp. The Hawthorne's consisted of the father and his two kids who were just about the same ages as my brother Mark and I. We rose well before the morning wake up bell that rang daily at 7 am. It was dark as we drove the winding dirt roads to Katahdin Stream Campground and our trailhead. The day turned out to be sunny with some clouds. A perfect day to climb a mountain. I remember feeling so small climbing through the great boulders of the Abol Slide as we scaled the mountain. Upon reaching the Thoreau Spring and The Step, the summit looked so close but was still over a mile away. We reached the summit before noon and like most sat down to enjoy a much deserved rest. As I sat on top of the mountain taking in the 360 degree views my gaze found it's way to Katahdin's summit sign. It reads:
KATAHDIN Baxter Peak - Elevation - 5267 ft. Northern Terminus of the APPALACHIAN TRAIL A Mountain footpath Extending over 2000 miles to Springer Mtn. Georgia
I read those words and my young mind was blown away that if I choose to I could walk from where I sat all the way to Georgia. Haven driven on vacations to Florida I knew how far that was. I was captivated by the idea. I turned to my father and asked, "Dad, do people really walk all the way from Georgia to here?" Before my father could respond a young man looking more like a bum than anything, proudly but not arrogantly announced "Yeah. I just did!". I do not recall what I said to this but I can tell you what went through my mind. At that moment I just knew I would be that young man some day. I would stand atop of that same mountain, possibly even standing in the same spot feeling the joy and sense of accomplishment he was. I had no idea of knowing just how much further than Mt. Katahdin, the Appalachian Trail, and thru-hiking those words would take me. Throughout high school and college my love for cycling grew.  I started riding and racing mountain bikes, then came road bikes and a little cyclocross.  In college I started doing day hikes and short overnight hikes as well.  After Bill Bryson's book "A Walk in the Woods" came out and my good friend Jim Slavin hiked half the AT in 2000, I was ready to start my own journey. That fall I moved home with my parents to save money to hike the AT. I started February 28, 2001 completed it on July 29, 2001 (153 days).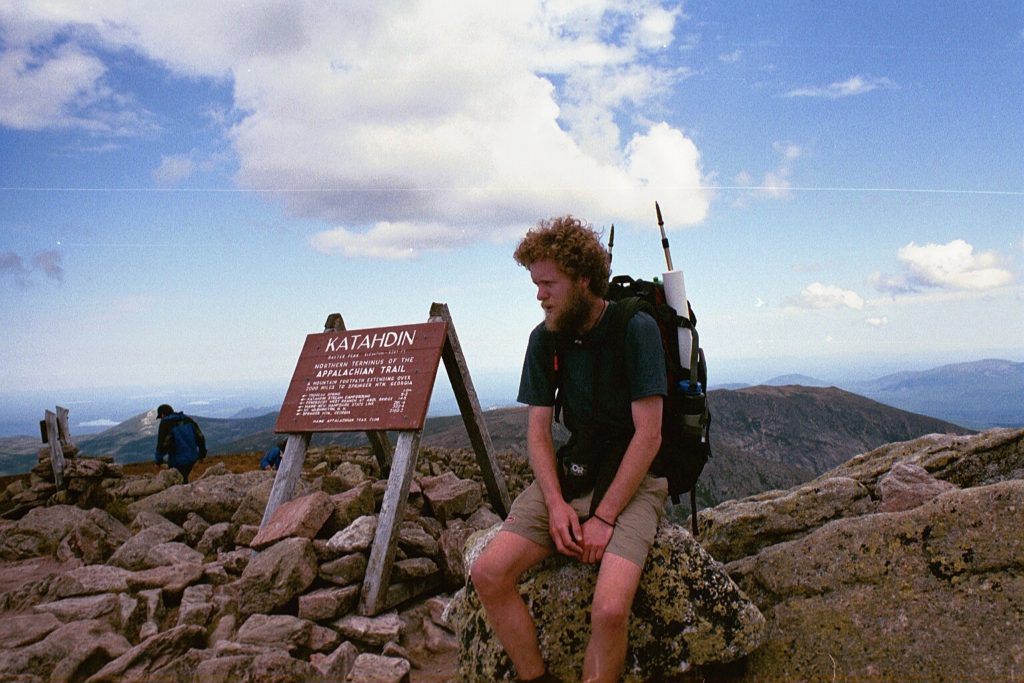 In 2003 I hiked the Long Trail, completing my second thru-hike. (A side note: The Long Trail is part of what some call the Baby Triple Crown. It consists of the Long Trail, Colorado Trail, and the John Muir Trail. It's on my likes of triple crowns)  With the thru-hiking bug, wanderlust, or whatever you want to call it in full bloom I moved to Seattle, Washington to be closer to the Pacific Crest Trail (PCT).  After being in Seattle for three years it was time to hike.  Not only did I thru-hike the 2655 mile PCT, I rode my bicycle 1800 miles down the west coast as a "warm up".  When I reached Canada I got my bike back and rode 250 miles home to the very spot I started 161 days before (131 days of hiking finishing on August 29, 2007). While in the Pacific North West (PNW), my other love, cyclocross developed and became my favorite cycling discipline.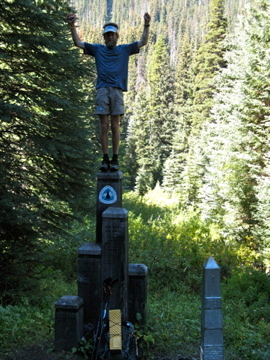 After eight years I packed up again moving to Colorado to be closer to the Continental Divide Trail (CDT) and being a triple crown hiker.  My cycling taste had changed during my time in the PNW to one that was more focused on exploring and covering ground.  In the PNW it was all about racing. I lived and breathed racing.  Just like in the PNW it only took a few years before I went thru-hiking again.  In 2015 I completed my hiking triple crown by thru-hiking the CDT in 131 days.
My thru-hiking triple crown consisted of 7574 miles.  The bikepacking portion of the One of Seven Project will be roughly around 4000 miles.  All said over 11,000 miles of human powered travel. I'll be One of Seven Billion. My adventure is mine, what's your's? (share your's below in the comments section.)
The most popular question about my triple crown
Q: Why would you want to hike that far? A: If you have to ask the question, you wouldn't understand the answer. -Craig
When I first hiked the Appalachian Trail in 2001 I was just 28. Since then I have put many miles in on the trail, both on my bike and on my feet. Those miles have been on my body too. Now at almost 45 the miles come at a higher cost than when I started this adventure. After a disastrous winter last year I came to the realization that I can no longer rely on exercise alone to keep the pounds off. With that said I decided to join a gym, the first time since I was in high school. I've been going to a class called "Summit Conditioning". On top of that I've been using the cardo equipment too. Outside the gym I've been hitting the planks. I've been mixing it up with a little classic and skate skiing. I haven't avoided my backcountry skis but I'm smart about the conditions. When Spring roles around and my gym membership runs out I plan to start doing some yoga. With the miles I have planned a strong core will be key to long hours in the saddle. As far as other races besides the Tour Divide, Colorado Trail Race, and Arizona Trail Race goes I'll be actually entering a few MTB races. I don't think I've entered a MTB race since probably 2010. Cyclocross has been the only form of racing I've done.
Itinerary
April 21st  - Cococino 250 - Bikepacking Trip May 20th - Cdale/Crested Butte /Cdale - Road/Gravel - May not be possible due to mud. May 29th - Original Growler - MTB Race June 9th - Tour Divide - Bikepacking Race July 15th - Idiots Loop - 200+ mi Road/Gravel ride with 3 major passes July 21st - Colorado Trail Race - Bikepacking Race July 29th - Breck 100 - MTB Race - May not happen due to CTR Aug. 5th - Power of Four - MTB Race Aug. 29th - John Muir Trail - Thru-hike Oct. 8th - Arizona Trail Race - Bikepacking Race Nov. ?? - MFG Cyclocross Woodland Park GP - CX Race It's an ambitious schedule but I decided I wanted to put in a big year. Kind of like birder's do. I'll have to play it by ear and listen to my body to avoid injury. The plan is to do multiple weekend bikepacking trips and plenty of training miles.